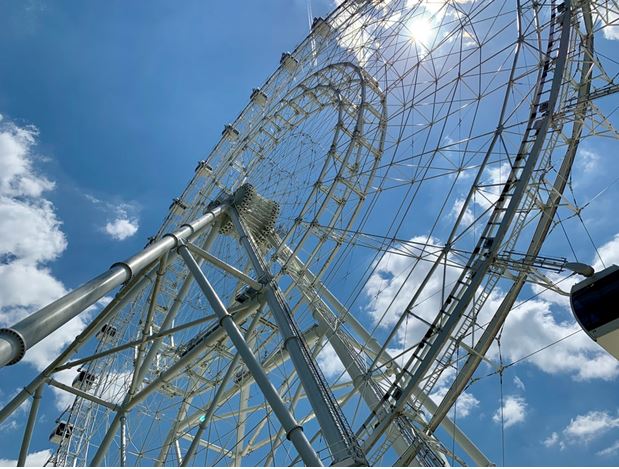 Orlando is known for its fun tourist attractions, dynamic energy, and quintessential charm. The city has it all! If you're planning an all-boys trip to Orlando, don't forget to make the most of the city.
As the COVID-19 pandemic continues, you may struggle to find exciting things to do.
We've rounded up three fun things that you can do at venues that are still open! Mask up, maintain social distancing, and have the trip of a lifetime with your buddies.
1. Go Bowling at Boardwalk Bowl
Boardwalk Bowl is easily one of the liveliest spots in Orlando. If you're a fan of bowling, this is right up your alley.
The energy is contagious (absolutely no pun intended), the staff is cheery, and the activity itself is a lot of fun.
The lanes and bowling balls are assiduously sanitized to ensure optimal safety. In addition, they have a set of health and safety precautions that need to be followed at all times.
Not only will you have a fun day, but you'll also manage to put your health and safety first. A win-win!
Recommended Read: Quick and Helpful Packing Tips
2. Head to Tree Trek
Orlando Tree Trek (OTT) features a series of exciting zip lines and ropes courses against the backdrop of a beautiful pine forest.
Their courses are designed for different skill levels, so you don't have to worry about getting stuck with something that's either too amateur or too challenging.
Find a course that's your cup of tea, and have an exhilarating experience with the boys.
3.Explore Universal Studios
You can't do justice to your Orlando trip without exploring Universal Studios. Universal's Island of Adventure theme park is replete with fun activities that are perfect for an all-boys trip.
You can visit the incredible Hogwarts castle, get up close and personal with Blue from Jurassic Park, and enjoy mouthwatering butter beer at Hog's Head Pub.
And these activities only scratch the surface; there are dozens of other activities and venues for you to dip your toes into!
Recommended Read:The Best Attractions at Universal Studios Orlando
Add a Touch of Luxury to Your Trip
Make sure your all-boys trip is one for the books. At Blue Travel, we're committed to making luxurious vacationing more affordable.
Check out our luxury rental homes in Orlando to find something that's right up your alley.
Choose from an extensive range of exquisitely designed, fully-furnished, and personalized short-term vacation rentals that are close to Disney and other notable locations across Orlando, Florida.
For more information about our vacation homes, feel free to give us a call at +1 844 466 7526. We're always happy to help!