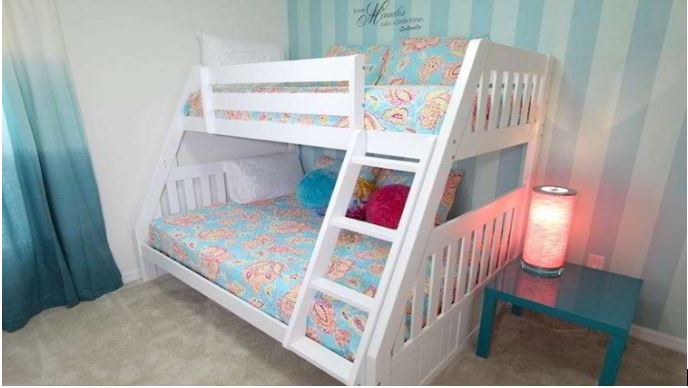 Introduce your child to the magical world of Disney and all the characters! From free food to stroller rentals and baby centers at every corner, here's our guide to help you plan a smooth trip with your little one. Take a look:
1. Always Take the Stroller
There's always the worry of overweight baggage when traveling, but when it comes to traveling with a toddler, never skip on the stroller.
You don't necessarily need a heavy-duty stroller to keep bags and bottles in along with your child; simply carry a lightweight stroller that's easy to move and use since there will be a lot of walking required.
Now, Disney Parks may have a stroller rental service, but if you're going on a trip for a few days, why waste a hefty amount when you can travel with your stroller that you can use even outside the parks?
2. Know About Baby Centers Locations
Baby centers will be a lifesaver in case of accidents, emergencies, or even when your child needs a place to escape the sun.
There are plenty of baby centers at every corner, and each of them is free to use. They encompass restrooms, changing tables, first aid facilities, private nursing rooms, and kitchen facilities to warm up children's food.
3. Plan Nap Times Accordingly
It can be challenging to keep your child on a nap schedule but it's essential if you want your itinerary to go according to plan. Trust us; you don't want a meltdown in the middle of Fantasyland.
Visit the park early morning when your child is awake and active so you can come back home just in time for a good night's sleep.
Or better yet, opt for a vacation rental  nearby so you can drop by for a quick nap.
4. Know Where to Get Free Food
Many places at Disney World like Disney Dining Plans and Dining with the Characters have free dining options for children under the age of three.
So, if you're looking to save up on budget, be sure to research before heading to the restaurant —you don't want to miss a chance to get free meals!
5. Make the Most of Your Time
This trip is all about making your experience count and making memories of taking your little one to a place as magical as Disney World for the first time.
Make sure you're taking loads of memories back home by taking cute pictures and memorable videos to look back on.
Rental Vacation Homes near Disney World
We understand that taking a trip with a toddler can be difficult, and that's why we have child-friendly facilities in our vacation homes.
With Disney-themed rooms to kitchen and swimming pool facilities, our homes have it all.
So, if you're planning a trip soon, be sure to browse through our array of condos and villas and rent a vacation home near Disney World, Orlando. Call our agent and get a quote today!