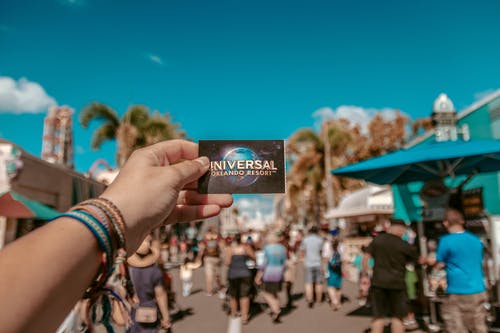 When it comes to choosing the perfect destination to travel to for your winter holidays, there are few options better than Orlando. The city is a real tourist haven, with tons to see and lots to do. Whether you're traveling solo, with friends or family, with or without kids—Orlando has a lot to offer, including fantastic theme parks, a buzzing nightlife, and magical vacation homes, and other activities.
Here are a few of the reasons why Orlando is one of the top choices for winter holiday travel destinations.
1. Theme Parks
If you're an adrenaline junky or love a good theme park, Universal Studios and Disney World are the places to visit. Both Universal Studios and Disney World are open throughout the year, though they get very crowded during the winter season, especially around Christmas and New Year's Eve. You can book tickets online for these theme parks here. Moreover, if you'd like to book a vacation homes close to Disney World, you can do sohere.
2. Vacation Home Rentals
When spending winter vacations in Orlando, it's always advisable to pre-book the vacation homes as accommodation prices soar during the winter season. If you're visiting Orlando for the first time, Blue Travels should be your go-to agency for booking the best vacation homes in Orlando. You can reach out to us here, and we will be happy to assist you in finding a vacation home that suits your needs and budget.
3. Asian Lights Festival – Orlando Zoo
Vacationing doesn't have to be expensive all the time. There's no reason why you shouldn't be able to have fun with your family and friends or go on a date night on a budget. Asian Lights Festivals inside the Orlando Zoo is a great place to visit if you're looking for a fun experience but don't want to spend big.
The Asian Lights festival has it all, i.e. you can either take a stroll through the zoo, admiring the 40 different lantern displays or take your date or kids out to see the beautiful butterflies bushes. You and your family can even enjoy and pop bubbles with the crabs at the Wharton-Smith Tropical Splash Ground while grooving to the music playing on the speakers throughout the zoo. Tickets to the Asian Lights Festival have to be purchased separately from the zoo tickets. For deals and discounts on tickets, please reach out to us at Blue Travels.
4. Sports Activities – Try Golfing
If you enjoy a healthy lifestyle or are just into sports, then golfing is one activity you do not want to miss while vacationing in Orlando. Even in winter, Orlando has terrific weather, and the cooler temperatures make it ideal for playing golf.
Golf is a part of Orlando's culture and a favorite pastime for locals and tourists alike. Even Disney Land has its own golf course, or you can go to the Dubsdread Golf Course.
The best way to live in Orlando is in a luxury vacation rental through Blue Travel, where you get the best of everything. Private pools, individual rooms, bathrooms, and all sorts of amenities will make your vacation all the more special! Book ahead for 2022 by visiting their website today!