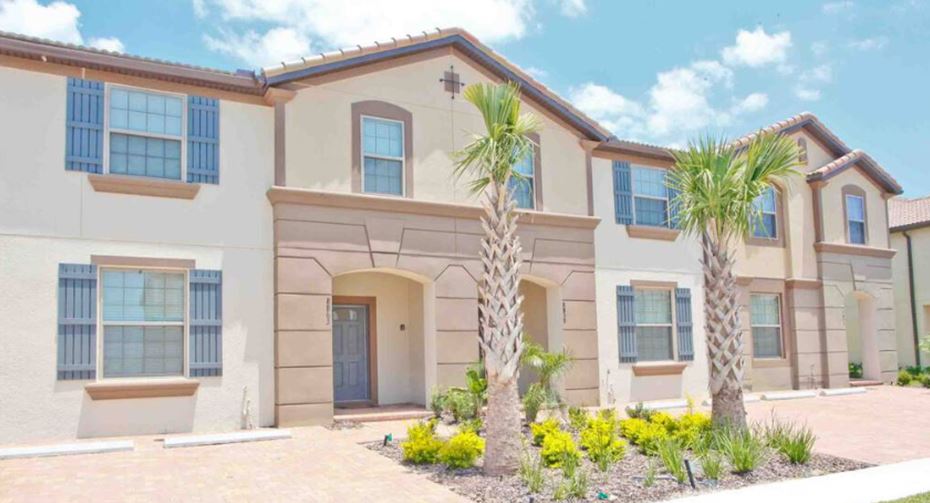 Taking a break from work or your daily environment is good for your health. A good vacation reduces the risk of burnout, lowers stress, and brings families closer together. But you can only get these benefits when the vacation itself is a relaxing experience.
You can choose to travel to another city for a change of pace. Domestic travel spending reached a whopping 972 billion USD back in 2019 and has only been rising since.
Your place of stay during your vacation is paramount in making or breaking your holiday spirit.
People have turned to rent vacation homes lately. Vacation homes have become increasingly popular in the US, and the vacation rental industry's revenue is expected to reach 15,338 million USD in 2021.
We're here to show you precisely how renting a vacation home is better than booking a hotel room. Let's go!
Peak Season Availability
There's always a chance that other tourists have booked every room during summers or any other break. Hotels also hike up their prices during peak vacation seasons.
So not only will you have a tough time finding room and board that suits your needs, but it'll also be pricier than usual.
The perk of renting vacation homes is that they can accommodate more people, so you won't encounter any situation where half your family gets their accommodation in a hotel, but the rest don't.
When hotels can't meet your needs, vacation homes are the best choice. Moreover, vacation homes are easier to find and rent.
More Privacy
Sure, the hotel has a huge pool, but you'll have to share that with other people, not to mention the strict timings for everything.
Moreover, you'll also have to depend on room service for small things like washing your clothes and having breakfast.
Hotels stop serving breakfast when it's still early, and it might be cut short because of other inhabitants. But at a vacation rental, you can enjoy breakfast all day long and munch on pancakes whenever you want.
A group of friends will want their separate rooms, but that would be very costly, and the probability of each person getting their room is lowered during peak seasons.
A vacation home is ideal for groups of friends and family because there are several rooms and often a private indoor pool. So you won't need to worry about privacy issues or not getting breakfast when you wake up.
If you have younger children or are with a group of friends, noise levels can be a concern for other hotel inhabitants. You have to be considerate of your neighbors in the hotel and vice versa.
That isn't the case when you have an entire house to yourself. Rental homes allow you to be yourself; no holds barred.
Security Concerns
Often, the hotel staff can enter your room for cleaning service. You'll only be anxious by constantly worrying about your valuables or having to pack them with you each time you exit the room.
There's no staff in rental homes. You are the only one who has the key to the house, so rest assured that your items will remain safe while you enjoy your vacation.
If something breaks or sudden maintenance is needed, hotels send in their own staff to fix the problem.
Home rental companies or the homeowner will send professional staff to deal with it. These are reliable workers who specialize in maintenance and repair.
Food
Hotels have their own menu, and you need to adhere to strict timings to eat overpriced food. You or someone in your family could be allergic to food on the menu.
However, you can choose to order in or cook yourself a hearty meal in the kitchen at a vacation rental!
When you stay at a rental vacation home, there won't be any staff to stock the fridge or cook food. You'll be in charge of whatever you eat; you can make food from fresh ingredients that are allergen-free.
At rental homes, you can eat healthier and safer for a much lower price.
Amenities and Services
Kitchen appliances and washers and dryers are already present in most rental homes, and you can use them at your convenience without having to deal with staff and a hotel's schedules.
Furthermore, there's no risk of clothing being misplaced or losing a watch or wallet that was in your clothes' pockets before being laundered.
Hotel rooms have a mini-fridge filled to the brim with snacks and drinks. But you're charged for everything. There are no such hidden charges in rental rooms. Once you enter the house, everything is covered by the payment plan.
Sometimes, when regular people own vacation homes, you're bound to find facilities that aren't available in hotels.
Homeowners set up gaming consoles and large-screen televisions to attract customers. There's no need to pay for a timed gaming session or movies when you have the luxury to browse through countless channels.
Transport and parking are other issues at a hotel. Hotels will charge you for parking, and if you don't have a personal car, the hotel could provide you with their chauffeur services.
They make the service look enticing with happy hours where you have to pay less for car rides. At a vacation home, you can park your car without paying any additional fee.
The Pandemic
The pandemic has impacted every industry. People want minimal contact and fewer people wherever they go, and COVID-19 has positively influenced the vacation rental industry's growth.
According to Forbes, more people have been opting for rental vacation homes in place of hotels because they have an entire place to themselves without any interference.
Now, it's your choice where you want to stay. Carefully consider if you benefit more from staying at a vacation home or a hotel.
Blue Travel offers luxury resorts, affordable vacation homes, and vacation rentals near tourist attractions in Orlando.
Make the most out of your stay right beside Universal Studios and Disney. Feel free to contact us for more details or if you have any queries.