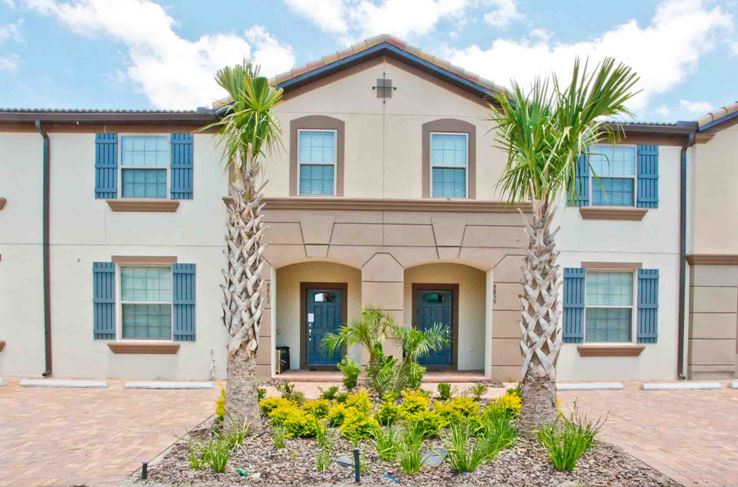 The pandemic initially put a stop to all outdoor activities. Travel restrictions meant people couldn't travel to other countries, and some cities were even wholly blocked off.
However, the situation has improved, and international destinations have begun welcoming tourists.
The stress of being contained at home has been rough on everyone. So now that COVID-19 is under control, theme parks and public places are opening up for excited tourists.
Many residents of the US love going for interstate travel, going as far as spending 972 billion USD on domestic travels in 2019.
Spending a family vacation in Orlando's world-famous parks is the best way to de-stress and strengthen family bonds.
Make the Decision
The first thing you need to do is to make the decision to travel again. If you're already in Orlando, then there's not much to think about, but if you're from a different state or country, you need to ensure your group of friends or family are on board with the decision to travel during the pandemic.
You can't enjoy the family trip if you're too anxious. Make sure everyone's vaccinated and their paperwork is ready.
Place of Stay
Orlando is a huge city, home to numerous theme parks that have their own sub-theme parks! It could even take an entire day to go through one, so the stay duration should be at least a few days.
Where you stay is crucial to your trip. If you've bought special 3-day tickets to Disney World and the place you're staying at is far away, you might waste a lot of time commuting to these attractions.
Many hotels are strategically placed near Orlando's biggest tourist attractions, but keep in mind that other people could've booked them in advance. Hotels also hike up their prices during peak season.
It's possible that even after spending more than necessary on hotel accommodation, not everyone in the group gets their own room and privacy.
Instead, we suggest that you rent a vacation home. You can get an entire house or resort to yourself.
Hotels are home to hundreds of other people, and despite routine sanitation and following COVID-19 SOPs, it helps to have an entire house where there's no contact with the staff.
At a vacation home, you've numerous facilities like a kitchen fully equipped with appliances and a fridge, washers, and dryers.
In hotels, you need to contact staff for every little task like ironing your clothes and doing laundry. But in a vacation home, you have to perform all these tasks yourself.
Most rental resorts have their own indoor pool too. You can have your privacy and take a dive whenever you like. There's no need to follow a hotel's schedule when you have the entire place to yourself.
Getting a separate bathroom and toiletries is also a huge plus. You don't know where they're washing your towels and how clean the hotel linens are. Being in charge of your sanitation in a vacation home can be assuring for most tourists.
Moreover, you can cook your own food in a vacation rental. Cooking your own food means you'll get to use fresh ingredients.
If someone in your group has a food allergy, you can avoid any accidents that could have occurred otherwise in a hotel.
Rental homes have become insanely popular in the past few years, generating revenue of 15,338 million USD in 2021.
There's More Than Theme Parks
While theme parks are the biggest highlight of Orlando, there are many other thrilling activities you can participate in.
Lake Eola Park is often called Orlando's natural playground. It's a large natural park where you can have picnics with your friends and family without worrying about people being too close to you. You can run around, play catch or sit around and enjoy nature.
Harry P. Leu Gardens is a botanical Garden in Winter Park. Botanical gardens are perfect for a relaxing day surrounded by flora and fauna. You can even take your children there, and they'll surely enjoy viewing the various species of plants.
Sea Life Orlando Aquarium is another family-friendly place to visit. They're also limiting their capacity so that whoever enters can enjoy watching the marine life in peace. They have exhibits for almost every species of marine life in the world.
Following SOPs
The most important rule is to follow the SOPs yourself. Pack a mask and sanitizer wherever you go.
Ensure not to hang around places that are too crowded or eat from stalls where staff isn't wearing protective gear and following SOPs.
Check yourself for any symptoms; if anyone in your group looks like they might be sick, get a test at the nearest clinic.
According to Forbes, more people have been opting for rental vacation homes in place of hotels because they have an entire place to themselves.
So, choose your vacation home carefully. The location makes all the difference. Orlando is home to the world's best theme parks; rent a vacation home that's near Disney and Universal Studios.
With Blue Travel, you can stay in luxury resorts in Orlando, affordable vacation homes, and vacation rentals central to tourist hotspots.
Feel free to contact us for more details or if you have any queries.