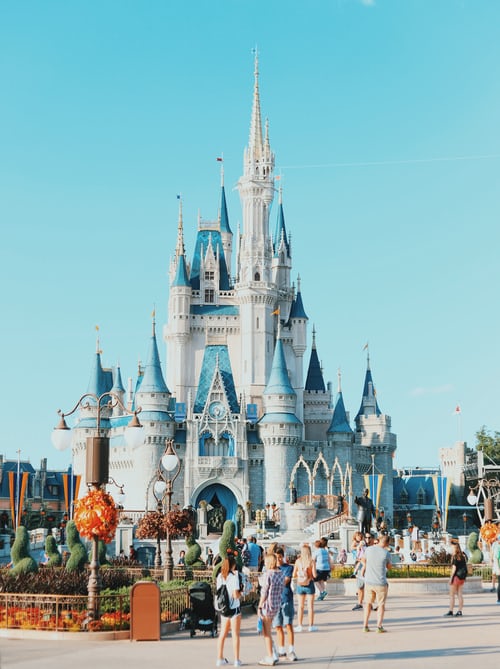 Disney World Resort, Orlando, is home to 4 theme parks and 2 water parks. The Magic Kingdom, Hollywood Studio, Animal Kingdom, and EPCOT are the theme parks, whereas Typhoon Lagoon and Blizzard Beach are the water parks. All these parks offer a variety of rides for you and your kids to enjoy, so here are the top 5 rides so must experience in order to enjoy Disney World to the fullest!
1. Kilimanjaro Safari
Most kids love a trip to the zoo. Similarly, this ride, Located in Animal Kingdom at Disney World, takes you on to a safari to see wild animals in their natural habitats. It can be a fun, learning, and informative experience for children.
2. Expedition Everest
Ever wondered what it's like to visit the tallest peak? While climbing Everest itself isn't feasible, this ride gives you a very life-like account of Mount Everest in Nepal.
3. Soarin' Around the World
Want to visit some wonders of the world and other famous places all in one day? This ride at EPCOT gives you a visual representation of some of the most famous and ancient places of the world. The Great Wall of China, Sydney Harbor in Australia, Taj Mahal in India, The Pyramids in Egypt and the Eiffel Tower in France are some of the main attractions featured in this ride.
4. Dumbo the Flying Elephant
Operating since 1955, Dumbo the flying elephant is a ride based on Disney's classic, Dumbo. The ride has an option of your choice how high you want to go. The rise flies around a dancing water fountain, and usually, the kids love it.
5. It's a Small World
This cruise-like ride takes you along the seven seaways while the life-like dolls, representing kids from different cultures, sing the classic song "It's A Small World". Popular Disney characters like Peter Pan, Cinderella, Aladdin, Pinocchio and many more appear along the way in their respective countries they are in.
Disney offers many more rides and attractions, but if you're looking to get the best experience in a limited amount of time, these rides should be your go-to options. When visiting Disney, Orlando, it is best you stay in a vacation home near Disney. We have multiple vacation homes and resorts for you to stay in. be it a luxurious resort, or an affordable vacation home in Orlando, we've got it all. Get in touch with us to book yours!