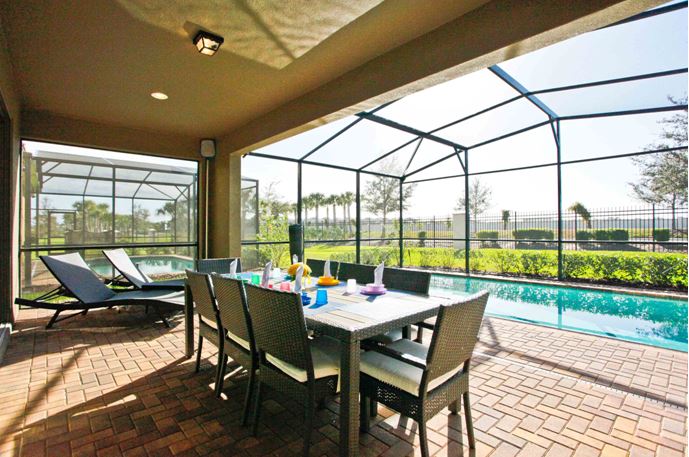 Whether you're visiting for the first time or the fifth, Orlando has a lot of activities in store for you.
It's always better to book a rental vacation home in Orlando for a couple of weeks so that you can enjoy everything the city has to offer while avoiding the high costs of staying in a hotel.
The city is also an idea for a memorable budget-friendly vacation. Here are some economical ideas:
1. Ride The Wheel
Instantly recognizable and seconded only by the city's theme parks in popularity, The Wheel gives you a one-of-a-kind view of Orlando from 400 feet in the air.
With pocket-friendly ticket prices, this 20-minute ride is great for all age groups. Think of it as your perfect opportunity to take as many captivating photographs as you want for your Instagram.
2. Check Out the SAK Comedy Lab
If improv comedy is your cup of tea, head on over to the SAK Comedy Lab. Some performances here are adults-only but most are alright for families too.
You'll need your wits and thinking cap, as you might be asked to participate in the performance.
3. Go for a Swan Boat Ride in Lake Eola
A classic Orlando experience that's great for couples and families alike, hiring an adorable swan boat lets you pedal your way to the Linton E. Allen Memorial Fountain.
Commonly known as the Centennial Fountain, it's an official symbol of the city. The ride also gives you gorgeous views of Lake Eola park.
4. Visit the Orlando Museum of Art
Art enthusiasts can't forget to visit the Orlando Museum of Art. The museum lets you feast your eyes on pieces by some of the finest artists Orlando has to offer, as well as artists from all over America and the world. Spend a few hours here to satisfy your creative side.
5. Take a Trip to Old Town
Going to Old Town will be an unforgettable experience if you have an appreciation for all things vintage and old-school.
Carefully designed to resemble a classic town in Florida, the area features many affordable stores and restaurants. There are no entry charges to Old Town or any of its wonderful weekly events.
Blue Travel offers you an impressive range of vacation houses in Orlando Florida that guarantee a joyous vacation.
Our listings include Orlando vacation homes near Disney and affordable vacation homes in Orlando.
We also let you rent vacation resorts in Orlando. Simply send us a message or give us a call at +1 844 466 7526 to find out more.