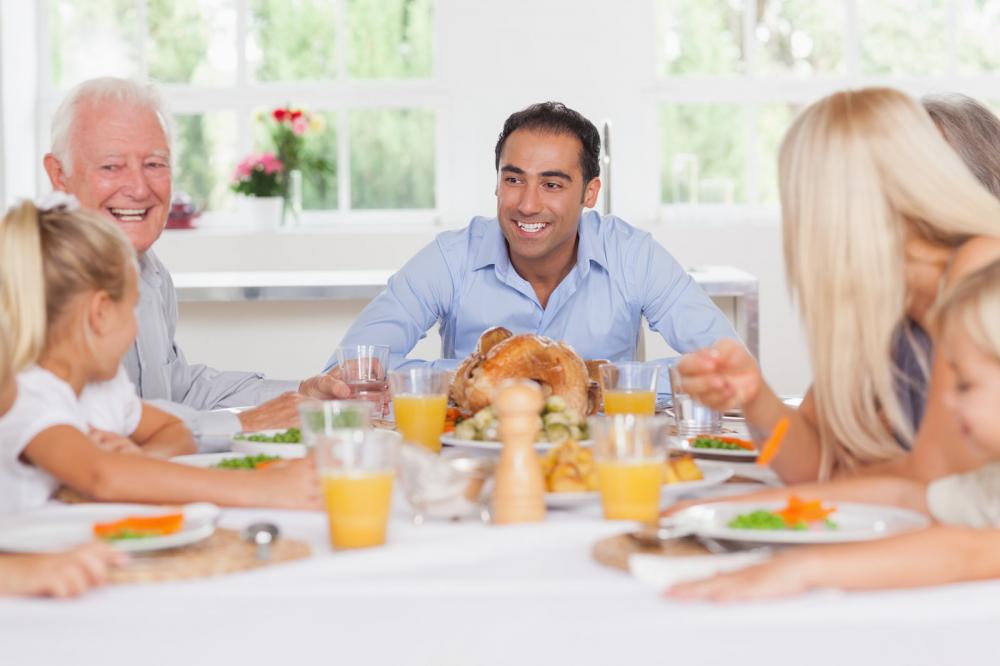 Want to make the most out of your time in Orlando? Thrilled to tick the craziest rides at Universal Studios off your bucket list? Want to spend your Thanksgiving a bit differently this year?
If you responded positively to any of the above questions, you should know that one of the best times to visit the theme parks is around Thanksgiving.
It's half as crowded as it is during New Years' and Christmas, but everyone gets hyped up for the festivities to begin. The celebrations and preparations start taking place.
So you can have a teaser of how Disney would light upon a New Years' eve and feel the thrilling vibe – but with a lesser crowd. That's definitely a win-win situation you wouldn't want to miss!
Thanksgiving is a very busy time; don't forget to make booking arrangements for the last minute!
And if you're looking to book vacation homes in Orlando, don't forget to check the Veranda Palms Resort.It is located only 8 miles away from Disney and 13 miles away from Universal.  
It is one of the ideal places to stay and will make it convenient for you to commute to theme parks on Thanksgiving.
Checklist of Things that You Should Plan Out Before
Plan Your Goal
You must plan out your goal and what you need to do. Leaving it for the last minute that you'll go to the park and decide isn't advisable, especially around Thanksgiving or New Years' time.
Do you want to enjoy the rides or just enjoy the food? Do you want to take lots of pictures or just to see the decorations?
This will help you save time, prioritise your list, and enjoy your trip to the fullest. You won't have to deal with any last-minute hassle.
If you're one of those people who prefer low-key settings and un-crowded places, then it's highly recommended that you plan your vacations accordingly.
Ideally, not around Thanksgiving or Christmas because it is surely going to give you a sensory overload, and you won't be able to tick off everything on your bucket list if it's too crowded.
Do a Safety Check
Worried to take your kids to overcrowded places? That's pretty natural, but at the same time super important to have it figured out.
Disney or Universal, during Thanksgiving, is quite overcrowded, so you should plan out the security accordingly.
In case anyone gets separated, plan a meet-up point. It's important to stay prepared and have a backup plan.
Other safety tricks that you can consider include tying a neon fluorescent band on your child's wrist so they can be spotted from afar in case it gets dark.
Furthermore, wearing bright colored shirts, adding a note with your phone number in child's pocket, or taking a family picture on the same day to show someone as a reference in case your child gets separated are also helpful security measures you should take.
Consider the Potential Risks
It's going to be really crowded. Even the hotels and transport are usually all booked, and it takes hours to reach the theme parks amidst the overcrowded roads and people waiting in long queues.
To save yourself from trouble, it's ideal that you stay somewhere near the theme parks.
It will save you from being stuck in traffic for hours and would make it a lot more convenient to reach the theme parks and enjoy to your fullest, particularly if you are traveling with kids.
In case you plan on spending a low-key day at your resort,  look up The Hamlet. It offers various amenities like a game room and a private screened-in pool.
It's located only 9 miles away from Sea World and Disney, which will save your traveling costs and time.
Celebrations in Theme Parks
Don't Miss the Thanksgiving Feasts
Theme parks offer different cuisines that you can enjoy. The restaurants offer special menus for people to enjoy tantalizing feasts, ranging from turkey to salads.
You can plan for breakfast or snacks accordingly and try out different restaurants at the theme parks.
Décor for Celebrations – Catch the Vibrant Vibes
For Christmas, Thanksgiving and New Years' eve, theme parks start being decorated. There are different music parades that you definitely shouldn't miss out on.
The phenomenal energy overall and joyful vibes around will surely make the time a lot more memorable.
Entertainment!
There are usually no activities particularly planned for Thanksgiving. It's just the usual activity alongside the fancy décor and a glimpse of how it's like at theme parks during the Christmas holidays.
However, you shouldn't forget to miss out on the fireworks, and the show put up by different Disney characters!
Festivities for New Year and Christmas at a Glance
The Christmas trees are set up, and there's live music to enjoy. The theme parks are set up according to different themes such as Harry Potter, which is definitely a treat for kids. Just make sure that you have planned your day and have the tickets in advance.
Thanksgiving is a peak time in Orlando; make sure you make all your bookings and reservations for dinner, hotels, resorts, transport beforehand.
Since it's quite busy around that time, and it's overcrowded everywhere, it's advised that you consider looking for hotels and resorts in the same vicinity of theme parks.
What's the Ideal Place to Stay?
Blue Travel has resorts located at prime locations in Orlando, and we provide the easiest way to rent a vacation home. The luxurious resorts offer a lot of amenities, just in case you plan on staying a day in.
You can enjoy yourself with your family at the resort and spend some quality time.
For instance, Crystal Cove offers a fitness center, pool and a game room.It is one of the best vacation homes in Orlando.
To know more about our services, you can contact us at +1 844 466 7526.