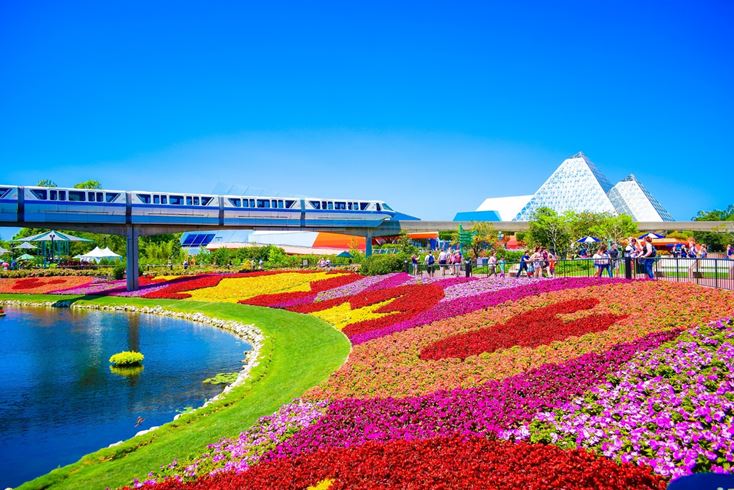 Universal Studios Orlando is one of the biggest names in the world for wholesome family fun. With a vacation home, the exciting atmosphere makes it a must-have experience for everyone.
The theme park-based establishment continues to excel in the industry as a leader in amusement and recreational parks in the world.
And now they've come up with another way to make park-goers even happier. Back in August 2019,Universal Studios Orlando announced the opening of a new Universal's Epic Universe.
The ride couldn't get better! With Universal's Epic Universe come more choices in theme park leisure and other entertainment for park-goers.
Just when it couldn't get any better! It is set to be the world's second-largest theme park. You don't have to speculate why they call it EPIC!
What is the New Universal Theme Park?
The construction of the Universal Epic Universe had begun but the COVID-19 pandemic severely derailed the timeline of the theme park's completion.
The project's completion suffered delays after delays. Despite all that, they have made serious progress since the announcement of the theme park construction.
Universal Orlando will soon have its third adventure park–Universal's Epic Universe, after Universal Studios and Universal's Islands of Adventure.
Making a big comeback, this will be Universal's first new park in Orlando, Florida since Universal's Islands of Adventure opened in 1999.
It also brings with it brand new lands, rides, shops, restaurants, entertainment center, and a hotel on the property.
Epic Universe is sure to be the new tourist destination for everyone. With vacation homes design for a luxurious lifestyle and comfort, you are set to vacation in the best tourist destination in Florida.
You can make your vacation special with a 5 bedroom vacation home in Veranda Palms Resort open view pool, and water slides.
A 5 Bedrooms/4.5 Bathrooms/Sleeps 12 that's located within 13-mile radius of Disney, Sea World, and Universal.
Universal's Epic Universe Opening Date
Still in the preliminary stage, there is much left to the imagination about the project.
Universal has been unclear on the opening dates and as such been careful not to misinform the public about the theme park's expected opening dates.
Since the construction started on the project right before the global shut-down.This has caused Universal to push back Universal's Epic Universe Park's opening date to2025.
Where Will Epic Universe be Located?
Universal's Epic Universe will be located in the south campus in its very own area, behind Orlando Icon Park,and south of Universal Studios Florida, Islands of Adventure, Volcano Bay Water Park and, CityWalk and 6 original resorts.
With the north campus just 15 minutes away, it will be a shuttle ride from the Universal Orlando Resort. Also, the location of the Endless Summer Resort hotel complex lies between the two campuses.
With Walt Disney World also located nearby, park-goers can commute back and forth with ease.
Epic Universal Theme Park Size
As Universal has stated, the south campus covers over 750 acres. Odds are, the extra space will allow free transportation for park-goers and guests staying nearby.
The north campus presently includes all of Universal Studios Orlando's which covers around725 acres.
Rest assured, visitors don't need to worry about commuting to the park on foot from their vacation homes or villa.
Tourists can book a vacation home nearby, like GoBlueTravels5 Bedroom Vacation Homes at Crystal Cove in Kissimmee with 5 beds, which accommodates 12 people.
Complete with a pool, fitness center, and game room, such a vacation home would put you right in the vacation mood!
EPIC Universe Layout
Following the traditional wheel-and-spoke design that many would be familiar with as the same one Disneyland opened in 1955. This would make it the very first park to implement this innovative design.
All Universal Epic Universe lands will be connected with a central hub. Shaped like a corridor, this central hub design will allow ample space for plenty of different attractions for visitors.
Universal's Epic Universe implements the same idea as CityWalk. So it would be no surprise, ifit turns out to be shops and restaurants in a mega-complex.
Rent a 5 Bedroom vacation home in The Hamlets and get the full Universal's Epic Universe experience practically at your doorstep.
With Disney also located 9 miles away, one can choose family fun for the day.
Epic Universe Lands
The Universal Epic park is set to have 4 themed lands, all geographically separate from one another. Sadly, there's just speculation as to what these lands will end up being. 
You can be hopeful for a fully immersed experience with Walt Disney World's Pandora: The World of Avatar or Galaxy's Edge.
For now, we can only be sure about one of the lands at Universal Studios Epic Universe – Super Nintendo World.
First opened in Universal Japan in 2021, Super Nintendo World is heading for Universal Hollywood before 2023. And that shows us that Universal has taken the theme of the new park even further.
Several new rides have been tested in the concept art with at least two new coasters. Universal's Epic Universe looks to be the best one yet.
With any launch, the Wonderful Wizarding World of Harry Potter will be expanded into the new park. Or so the rumors say, along with Fantastic Beasts, How to Train Your Dragon, and Horror Classics.
Final Thoughts
While still in development, this Epic Universe is latest edition to Universal Theme parks collection.
With Super Nintendo World in Universal Tokyo already opened this year, we've already seen the success Universal parks enjoy.
Safe to assume, Universal's Epic Universe will be no different. Keep a close watch for the opening date as more information will be available soon.
As the opening date approaches, park-goers feel the buzz more and more. The possibilities are endless.
Want to be the first to see the new Universal's Epic Universe? We can help you!
Rent a lavish vacation home from Blue Travels and enjoy the Universal and Disney experience every single day.
Call us now to book our vacation rentals and vacation homes in Florida with a convenient commute so you don't miss out on any fun!