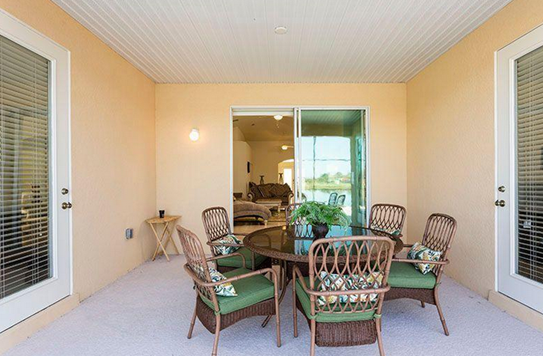 Even with the COVID-19 outbreak still raging, Florida has begun to reopen. Life is adapting to the new normal.
You have cautiously stayed at home for months and are tired of staring at screens. You need to stretch their legs and get a break from the mass hysteria surrounding the pandemic.
Travel is essential for maintaining their mental well-being. But you can't violate safety SOPs and put your families at risk while traveling. This is where we come in.
We offer amazing deals on vacation rental homes in Orlando that are prepared for your welcome, keeping in mind CDC-issued prevention measures. 
From restricting office hours to sanitizing every surface in our vacation homes, we're doing all we can to make your stay comfortable and safe.
Here's how we can join hands to make your holidays safe with these sanitation tips.
Teach Your Kids How To Stay Safe
It's about time that you teach your toddlers how to care for themselves during this viral outbreak. If they're old enough to follow instructions, you can tell them about the rules of sanitization.
Make sure they know which parts of their body to apply sanitizer on and which to avoid. You don't want them to accidentally put it in their eyes, mouth, or noses.
Tell them how to avoid touching surfaces, shaking hands with people, or staying away from people when they cough or sneeze.
Hang small bottles of sanitizers from their backpacks and cover them in cute, glittery casings. This should give them an incentive to use them as often as they can.
Wear Protective Clothes and Gear
You don't want to expose parts of your body when you're in public. It's best if you dress appropriately to keep yourself and your family safe.
Make sure you wear full-sleeved tops and pants that cover your feet till the ankles. Protect the remaining exposed surfaces (like your face, hands, neck, and feet) appropriately with masks, gloves, caps and shoes.
Once you reach your vacation home, remember to take a shower immediately and get your dirty clothes laundered ASAP.
Find Indoor Activities
Even though our proximity to Walt Disney World Resort makes us a popular housing option for vacationers, we urge them to consider the current situation of the city while making travel plans.
We don't want you falling sick on one of your trips to Disney World during a vacation. That's why we offer plenty of amenities in our vacation rentals.
With air-conditioned bedrooms, luxury baths, WiFi, a private pool in an open enclosure, and an expansive living area, you can find ways to enjoy with your family indoors.
This is not to say that you're barred from going outside. You're encouraged to keep your guard up in public spaces and practice hygiene tips when you're back indoors.
We want to give you the perfect vacation you need to unwind during these stressful times. Contact us to book your vacation rental home ahead of time!