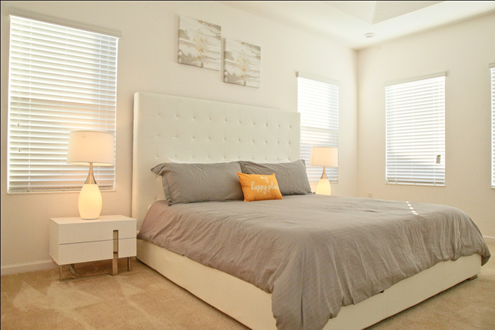 Have you stayed indoors until now and observed all SOPs issued by the WHO? Hurrah!
Take a moment to pat yourself on the back because you've accomplished something great.
Staying home to curb the spread of the virus shows that you're a highly responsible citizen.
You deserve a vacation to celebrate this achievement, and we're ready to offer you one at our vacation rentals in Orlando.
Family vacations are always fun as long as there are no fights during your stay. Staying locked down with them during the lockdown may have been very challenging.
Want a refreshing change from your life back home? These tips will help keep conflicts at bay and make your holiday exciting.
Set Boundaries
If there are younger siblings in your family, the routine crying and whining can get on your nerves when all you want is some peace.
You certainly don't want that loud routine to ruin your holiday away from home! That's why you need to set boundaries on the first night. 
Call dibs on your bedroom so that you don't have to share it with anyone. Our vacation rentals are replete with options that have more bedrooms to accommodate your needs.
Set Rules
With the threat of the viral outbreak still active, your family may not want to risk wandering outside.
This means that you're all going to be together at home. You need rules to make sure everyone is on their best holiday behavior!
Allocate different time slots for the kids and the adults for using the pool. Splashing around in the pool can be fun when it isn't crowded with people. If you want to swim in peace or meditate along in the water, ask for some privacy.
We also offer heated pools so if you want to take a dip on chilly summer nights, that's on the table too!
Be Clean
The worst part about sharing accommodations is living with unclean people. You don't want dirty dishes lying in the sink or hair clogging the shower drain. That's not the sight you want to wake up to during a vacation.
But it's possible to overlook minor housekeeping rules when you're too busy having fun roasting the barbecue or diving in the pool.
If you made a mistake, apologize and clean it up ASAP. If somebody else caused inconvenience, be polite and ask them to take care of it.
Rest assured, our vacation rental will be a dream to live in. Contact us today to book yours!