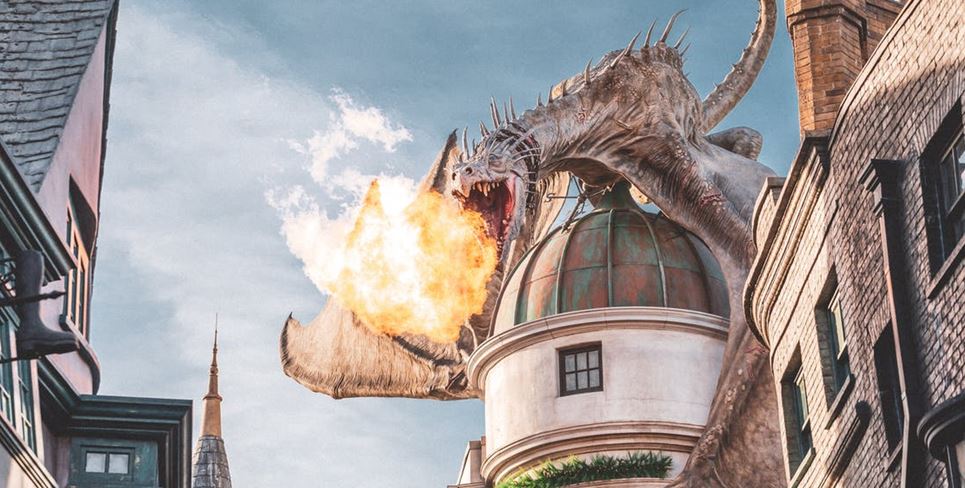 Many visitors travel to Orlando hoping to have the time of their lives. Universal Studios is a favorite among children because of the attractions it provides.
Every day of your trip to Orlando, you can rent a vacation home near the Universal Studios tour.
There are numerous rides for both children and teenagers. It is better to rent a vacation home near the location so that you can visit frequently. Here's a rundown of all the rides available to teenagers at Universal Studios.
Hogwarts Express
If you're a Harry Potter lover, this is the ride for you. It's unlike any other train you've ever seen. It's impossible to predict what will happen next, making it the ideal experience for thrill-seekers.
It's a four-minute train excursion that transports you to the world of Harry Potter.
Revenge of the Mummy
This is a ride that gives you an inside experience of the Mummy movie. The experience is a mix of dread and speed.
The car rips apart in certain parts, creating an excellent horror-house experience. The ceiling is lighted with flames, which adds to the thrill of the journey. 
Men in Black Alien Attack
If Men in Black is your favorite 90s film, this is the ideal ride for you to use lasers to blast aliens. The vehicle rotates at a high rate, giving the impression that you are in space.
While shooting aliens, you will also encounter darkness in the city. It's a comprehensive trip that takes you on a thrilling adventure as you combat aliens assaulting Earth.
Transformers: The Ride 3-D
If you love Transformers, Universal Studios has the best ride to experience intergalactic war and relive the moments from Transformers.
The ride is mind-blowing, with ups and downs that get the adrenaline rush going, making it ideal for teenagers.
You can see the characters from Transformers and the story unfolding with villains popping one after another. Sit it in the front seats to get the best experience. 
If you are planning to visit Universal Studios, you'll need an affordable rental home nearby. Blue Travel offers you luxurious vacation homes with resort-style services and amenities.
Contact us to book your rental home in Orlando today!