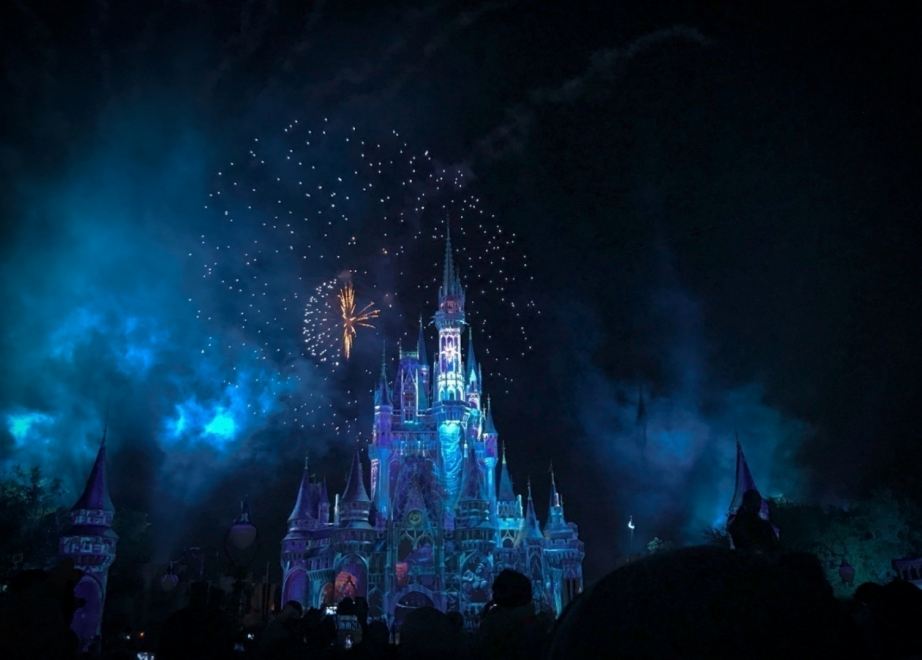 Will you be welcoming the year 2022 at Disney World? This blog covers our suggestions for having a great time during the New Year's day/night parties in the parklands as well as in your comfy vacation homes in Orlando.
Oh, and don't forget the breathtaking fireworks extravaganza at Disneyworld and Epcot.
Such events end up making Disney World among the greatest destinations to spend New Year's!
Also, keep in mind that there'll be huge crowds and lengthy queues even for the vacation homes close to Disney, plus some people will be having mental breakdowns because they weren't expecting the waiting or swarms of people.
In truth, these areas become so crowded that they're often restricted to incoming visitors at different intervals during the day!
The fact is that regardless of how many ways there are for avoiding crowds, you won't be able to entirely dodge them (only if you isolate yourself inside your luxurious 5 bedroom Villa in Orlando, Florida).
Here, we'll provide some reasons why you should get out of your hotel room and what Disney World has to offer.
Come on, folks! It isn't about enjoying the best day imaginable with no crowds—it's all about turning lemons into lemonade.
1. EPCOT
In Disney World, EPCOT is perhaps the best thrilling spot to visit during New Year's Eve.
There are plenty of folks since there are a ton of things to do. EPCOT, meanwhile, considered one of the bigger attractions, would be the perfect place for such parties.
Visitors can participate in so many of these attractions for a full evening of fun.
2. Fireworks for the New Year's Countdown
Disney World's Countdown Firework display performance in EPCOT is perhaps the most favorite for visitors to welcome the New Year.
While the rockets (the firework ones) brighten up the horizon, a clock for the incoming year is shown atop Spaceship Earth.
3. Magic Kingdom's New Year's Eve
Magic Kingdom remains Disney World's most beloved area; it has always remained the busiest around December 31st. If Magic Kingdom is where you want to land, we suggest arriving early and staying the whole day because it'll probably be crowded at some point during the day.
4. Experience with the Ink & Paint Club
The Ink and Paint Club event is a premium addition in the Disney countdown to the midnight celebration that unfolds in an iconic Disney Animation-style area inside The Sorcerer's Apprentice Ballroom.
A musician offers live music, plus honorary guests, Mickey and Minnie Mouse are there for pictures alongside a stunning setup.
The Ink & Paint Club experience includes special seats during the countdown clock to the midnight party, allowing participants to enter and leave whenever they want.
Additional New Year's Eve Activities and Dining at Disney World
There seem to be usually additional activities offered at Walt Disney World apart from the in-park events. Such as:
Atlantic Dance Hall at Disney's BoardWalk
California Grill at Disney's Contemporary Resort
Mezzanotte at Topolino's: An Italian Masquerade at Disney's Riviera Resort
New Year's Eve Dinner at the World Showplace Pavilion
Toledo at Disney's Coronado Springs Resort and much more!
Vacation Homes Close to Disney World
From 5 bedroom vacation homes in Veranda Palms Resort to vacation villas in The Hamlets, Orlando has it all.
If you're on the hunt for vacation homes in Orlando, Florida, we know the perfect place.
Blue Travel offers luxury vacation rentals in Orlando. Our vacation homes are close to Disney and provide a range of amenities, including spas, fitness facilities, and much more.
These properties are highly secure and located near the most popular tourist spots. To snag up a house, you can contact us at +1 407 250 4850.