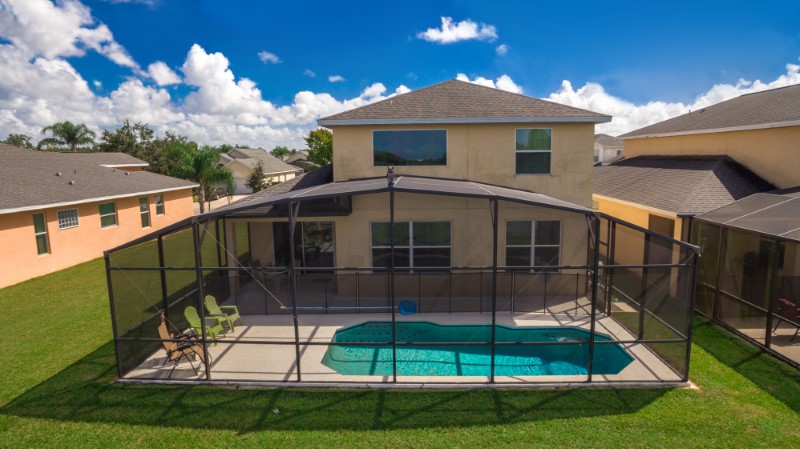 If you're lucky enough to be spending time in Orlando this fall and staying at one of our beautiful luxury vacation homes, it's well worth your time to make a trip down to Disney World just to get a load of all the fall and Halloween themed snacks.
From pumpkin-flavored drinks and desserts to classic snacks with a spooky twist, there's really nothing like indulging your sweet—and savory—tooth with a generous helping of the following must-haves:
Mickey Cinnamon Roll and Cinnamon Donuts
We love cinnamon, and it's no surprise that fall is the perfect time for some spicy-sweet goodness. Disney World does an excellent job of serving cinnamon rolls and donuts—themed, of course—that will make your mouth water. Get both snacks while they're warm and delicious, enjoying the sugary goodness and melt-in-your-mouth textures.
Pumpkin Spice Soft Serve and Waffle Sundae
What's fall without pumpkin spice? Disney knows this all too well, which is why they have a range of pumpkin spice-flavored snacks, including their luscious pumpkin spice soft serve and the waffle sundae that comes loaded with goodness. A unique flavor to them, they're rich, warm, and come with a burst of flavor and goodness.
You can enjoy the mild fall weather and stroll through the parks enjoying these cold treats, and take in all the festivity and décor.
There's a special mention for the Pumpkin Spice Butter Pecan milkshake too, which is rich, delicious, and loaded with flavor. There's no getting enough of these pumpkin spice goodies—after all, they only come around once a year!
Halloween Special Sugar Cookies
There's no escaping these classic treats, whether you're whipping up something at home or headed to Disney World. Sugar cookies are a simple, easy, and delicious snack that you can grab at the park and pair with a drink of your choice, whether you like hot cocoa or a chilled shake. They're easy to carry too, so you can bring them home to feast on later!
Poison Caramel Apples, Apple Cider, Apple Cupcake
How could we talk about cinnamon and pumpkins, but not apples? There's no shortage of delicious apple treats at Disney, with the classic apple cider to sip on, poison apple cupcakes, and candied apples galore! Pay homage to Snow White and Halloween all in one with these snacks, which you can find across various spots and theme parks.
Can't get to Disney? Make your own snacks!
But if you're safe and socially distancing or just don't want to go down to Disney World, you can whip up your own snacks like muffins or lots of fall-flavored drinks in your vacation rental's kitchen. Fully-equipped and functional, all you'll need is a quick trip down to the grocery store to get cooking and baking. Check out all our amenities here! You can book your stay if you haven't already by reaching out to us here.