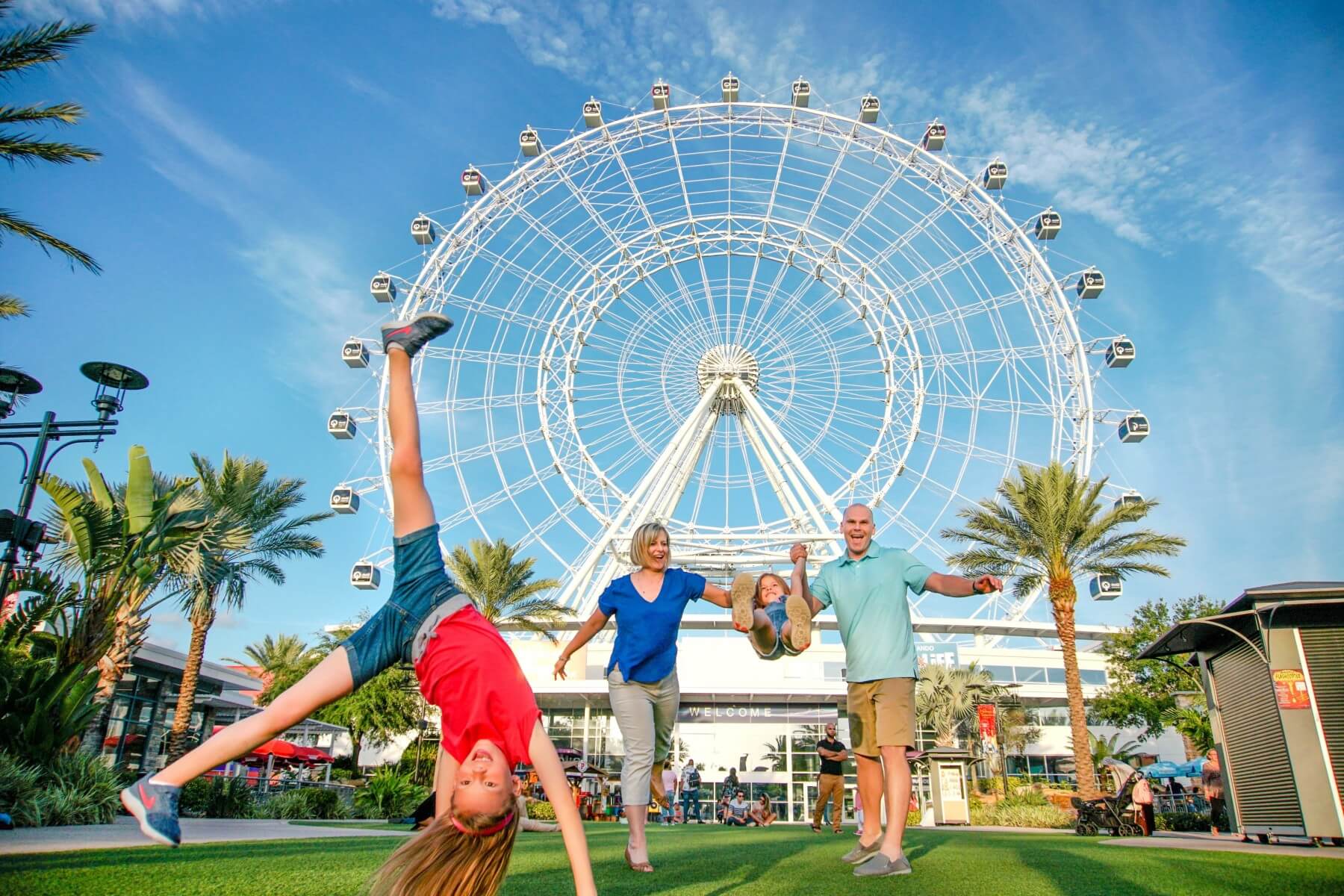 If you're looking to spend your days in Orlando having some socially-distanced fun, picnics are a great idea.
Not only are they outdoors and in spacious areas, but they also allow you to get away from crowded malls, restaurants, and other public places that feel overwhelmingly loud and stuffy, especially in light of new safety rules and regulations.
If you're traveling with friends or family and staying at one of our beautiful luxury vacation rentals in Orlando, you're in luck because there's plenty for you to do together.
Here are some of the best ideas and spots for your safe, socially-distanced picnic:
1. Bill Frederick Park
Right next to Turkey Lake, you can enjoy a relaxing afternoon out by the water, and seeing as how fall weather tends to be slightly cooler in Orlando, you can lounge around near the water or hide out in the shelters and pavilions.
Pack a spread, keep some games, slather on sunscreen, and relax under the warm Orlando sky. You might be able to dip into the water too, but we recommend finding out about restrictions and safety guides before that.
Be sure to make a reservation and ensure there are spots on the day you plan to go, so you're not making a trip only to be turned away.
2. Mead Botanical Gardens
Not only is this public garden a lovely picnic spot, but it's also a popular venue for weddings and celebrations. You can spend hours exploring the various flora and fauna, taking in the sights and sounds, and enjoying multiple activities and events that take place here. You can also enjoy some peace and quiet, heading off to a quiet little corner where you don' need to be around other people outside your friends and family.
3. Lake Eola Downtown
One does not plan a picnic in Orlando and forget about downtown's Lake Eola!
With luscious green grass, a beautiful lake, and views of the Orlando skyline, this picnic spot offers you the peace and quiet you crave, without being too far from the city itself. You can spend a day exploring downtown Orlando, shopping, eating, hanging out, and relaxing by the lake, enjoying some snacks, and watching the sunset before you head back home.
4. Right at home
What's the best part about having a stunning vacation rental home all to yourself? All the amenities! You can plan a picnic in the backyard or by the pool, taking advantage of the space, privacy, and activities you have right within your reach.
Pack a spread, soak up some sun, and spend as long as you like out there without worrying about getting back or figuring out how to get there. Our homes are well-maintained, and the lush green lawns are perfect for picnics—so get creative!
If you're traveling to Orlando and need a safe, comfortable, and spacious place to stay with friends and family, book our beautiful property today. Reach out to us for more information.