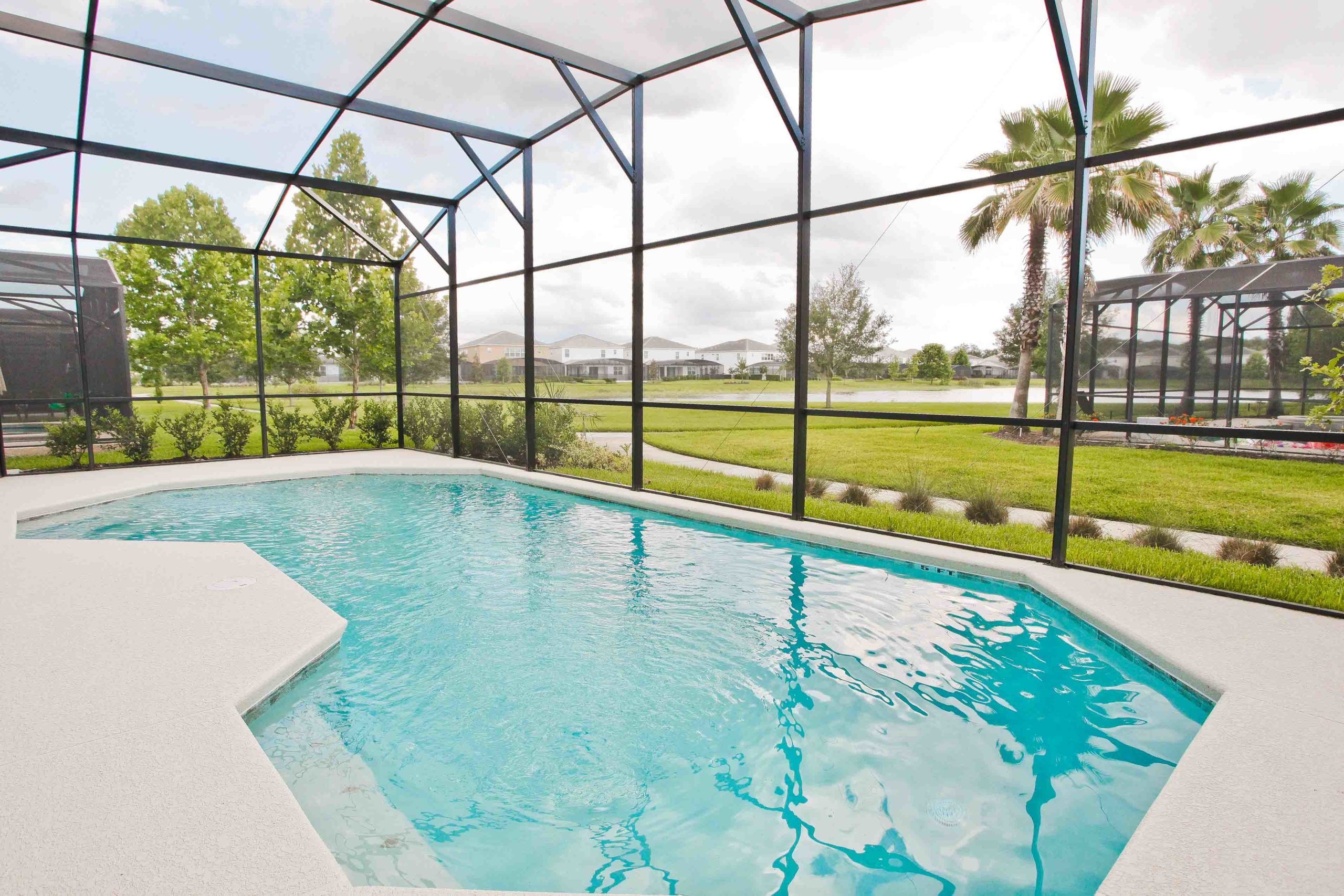 Halloween is only a few weeks away, and if you're staying in our vacation home rentals in Orlando, FL, you have the perfect place to celebrate this year!
Although it's important to be careful and follow all house rules, including being mindful of damage to the property and disturbance to neighbors, there' still a lot that you can do to get in the mood.
If you're looking for Halloween décor ideas to try this year, here are our top picks:
1. Put up creepy crawlies on door frames and windows.
Creepy crawlies like bugs, bats, spiders are some of the easiest items to add around the house. If you're worried about taping things to the walls, you can hang them off windows, doors, and other places in the house, including the living rooms, game rooms, and outside the house. Go wild, hanging them up around the pool, too, for some added spooks.
You can make it a fun DIY project and make cutouts on your own, or buy Halloween décor at local stores. Since our homes are pretty conveniently located, nothing will be too far off.
2. Add Jack-o-Lanterns to your foyer, entrance, and yards
What could be more appropriate than Jack-o-Lanterns for Halloween décor? If you're carving pumpkins and adding lights and candles, you may need to prepare a few days early. Fortunately, with all the space you have at home, you can do this comfortably. Just be careful not to stain kitchen floors, countertops, or other parts of the home.
These lanterns will do well inside your home, in front and back yards, by the pool, in the foyer, or anywhere else you want to make things spooky and decorative.
Additionally, you can set up tons of spooky lights, lanterns, and lamps to set the mood and make things creepy. Just be sure not to use Christmas lights!
3. Go all out with snacks and Halloween themed food
From slimy punch to Halloween themed cookies, you can do a lot with your Halloween spread. In fact, you can even set the table to look spooky, adding décor items, cooking up some yummy but hideous looking food for yourselves.
Even if it's just you and your friends and family or other housemates hanging out, you need food to munch on, so why not be festive?
Halloween is just the perfect excuse to have fun and go crazy. If you're not sure about celebrating at home, explore what Orlando has to offer, and you'd be surprised!
For your next trip to Orlando, book a luxury vacation home with us, and make all your holidays the ultimate experience.