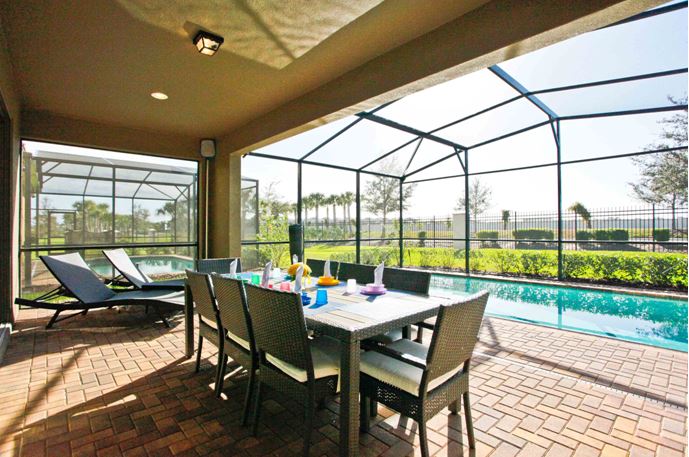 Family vacations are a great time to bond with your loved ones—but let's be real: they can get exhausting and suffocating too.
Whether you're traveling with your extended family—like aunts, uncles, cousins, grandparents—or just with your immediate family, it can be a bit much to spend time around each other constantly. After all, nobody spends all day together at home either.
There are stressful moments, too, and sometimes you just want a little break and to escape.
If you're in or traveling to Orlando, FL, we recommend renting a luxury vacation home that offers you tons of privacy, space, and comfort.
Not only does everyone get to share a home, you still have plenty of space for alone-time.Book with us to guarantee a spot.
Some tips and advice for making time to hang out with yourself—or even your partner—include:
1. Plan ahead of time and make a schedule for yourself
Set a schedule for yourself even if you want to do nothing but lounge around by the pool all day. It helps to know when everyone is participating in activities or when you're all off to an excursion, tour, or event.
This will let you know of free windows and pockets of time where you can run off to do your own thing, whether it's a movie on your own, sightseeing, or going off on an excursion.
Explore the neighborhood, go to museums, take a tour of someplace special, or a trip to the mall. Whatever brings you joy, do it!
2. Have a morning and nightly routine for yourself
This might sound incredibly mundane, but having a few moments to yourself at the start and end of each day makes all the difference.
With our spacious bedrooms and bathrooms, you can take a nice hot shower and prepare yourself for a day of adventure, or unwind after a long day by doing some skincare, curling up in bed with a book, catching up on your favorite T.V. show or sitcom, or participating in an activity that's just for you.
Some people love starting their day with a morning workout, and you can easily do that with the space around the house and swimming in the pool. While everyone else is asleep, go for a silent, solo swim and let the water relax you!
3. Ask friends and family to look after the kids for a break
A major advantage of living in a vacation rental home like ours is that you can easily travel with other couples, friends, or family members, so it's not difficult to ask for help.
Ask someone to watch the kids for a couple of hours while you and your partner head out, or ask your partner to look after them and handle some chores while you go off on your own. Be sure to return the favor, though!
You don't need to sacrifice your self-care and me-time while you're on vacation. You just have to plan a little!