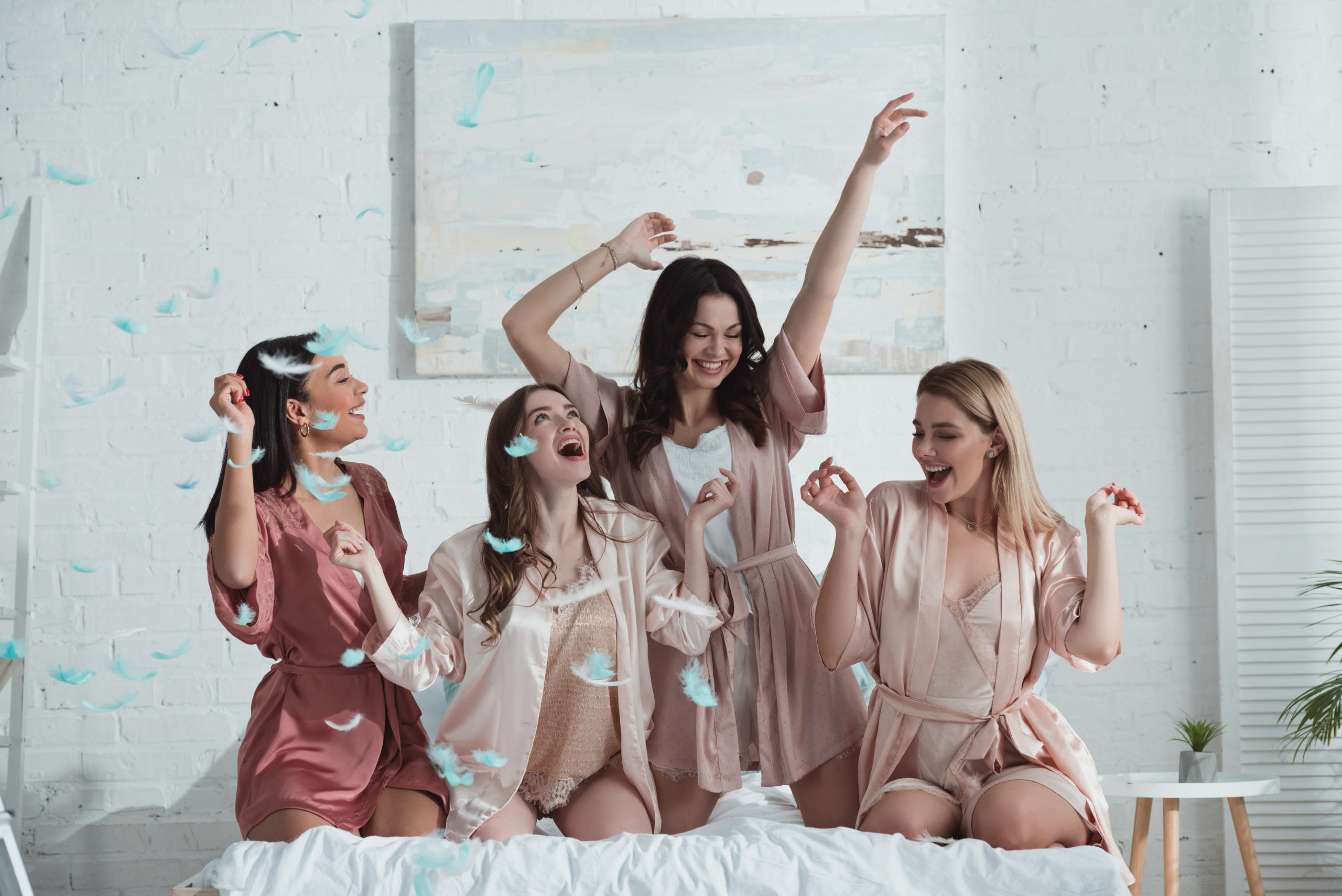 Get your girls together and be ready to have a bachelorette party in Orlando like never before.
If you're getting married anytime soon, don't even think about skipping this event because it can be a great time for you to unwind and blow-off some pre-wedding steam.
It's also a great time for you to emotionally bond with your best girlfriends who have been there for you through the thick and thin!
Want to do something out of the box? It's time to take it somewhere that few people have done before.
Here are tips for you to throw the most memorable bachelorette party in the city of theme parks and more!
Choose the right vacation home
Hit some of the most beautiful and luxurious vacation home rentals in Orlando and check out our resorts to find the best fit for you. Renting a vacation home is more comfortable and hassle-free than staying at a hotel especially for a momentous occasion like this one.
It lets you have privacy so you can have indoor events as well as enough space to accommodate all your girlfriends without getting separate rooms.
Plan a night in Orlando vacation homes
Why have one day to celebrate your best girl's last fling before the big daywhen you can have multiple days of celebration?
Make sure you line up events that the bride is interested in as well as you plan a weekend getaway extravaganza. You can have an assortment of activities in your mini-vacation to help all of you reconnect and relax together. Just like a sleepover when you were younger!
For your day spent at your vacation home, you can have a spa day. Hire professionals to come in for manicures, pedicures, massages and the works, for the whole group. Save this event for the last day of relaxation so you can head back to wedding mode rejuvenated and centered.
Go to theme parks
Orlando is well-known for some of the most amazing and exciting theme parks. If the bride is a Disney fan or loves rollercoaster, this is the perfect way for all you to surprise her. It's also a great way to feel like kids again.
We at Blue Travelcan help you find the right packages to fun attractions like Legoland, Gatorland, Sea Life Aquarium, Medieval Times Show, Pirate Dinner Show, Wonder Works and lots more!
At our luxury Orlando vacation homes you can enjoy free Wi-Fi, full size washer and dryer, central air conditioning, fully equipped kitchens and private swimming pools. Browse through our resorts to find the perfect fit for you. Contact us at+1 407 250 4850 for more information.