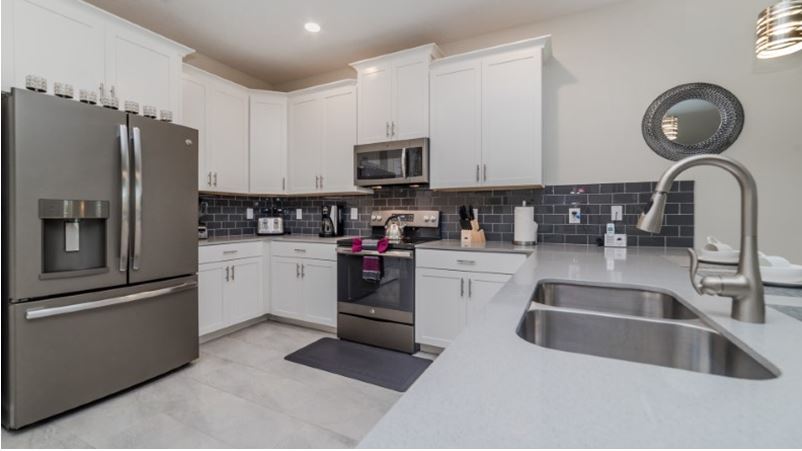 Did you recently rent a beautiful luxury vacation home for your trip to Orlando, Florida? How exciting! Make sure that you take advantage of all the facilities available and enjoy it to the fullest.
If your vacation home comes with a beautiful, well-equipped kitchen, it's a good idea to use it well to prepare some quick snacks for yourself and your family or partner to help keep you fresh while you enjoy your adventures.
Here are some interesting snack ideas to try.
A Delicious And Healthy Granola Trail Mix
Granola trail mixes are some of the simplest and most delicious snack ideas, especially if you're vacationing with kids. They're quick to prepare, easy to eat and are full of vital nutrients that nourish and fuel your body. Here's how to prepare a delicious and healthy granola trail mix.
Ingredients
1 package banana-nut granola
1 package raisins
2 small packs of M&Ms
Instructions
Place all the ingredients in a big bowl and combine well. Once you're done, store them in airtight containers to easily take along on your trip.
Banana Muffins To Satisfy Your Sweet Tooth
Got a sweet tooth that you just can't seem to satisfy? These banana muffins will take only 30 minutes to put together and will satisfy your cravings all day. You can even tailor this recipe to cut down the fat and sugar content according to your preferences.
Here's how to make some decadent banana muffins to take along on your tour.
Ingredients
1 ½ cups of all-purpose flour
1 cup sugar (you can swap this with brown sugar, honey or even Splenda for a healthier alternative)
1 tsp. baking soda
1 Tbsp. oil
1 Banana
1 egg
1/s tsp. vanilla essence
A pinch of salt
Instructions
Take a bowl and combine all the dry ingredients. Take another bowl, mash the banana,add the egg, oil and vanilla, and mix well until combined.
Once you're done, add in the dry ingredients and combine well. Finally, paper line the muffin cups and fill with batter half-way.
Bake the muffins at 375° for 20 minutes or until fully baked. Once done, remove from the oven and let cool completely.
No-Bake Peanut Butter Bites
These are delicious, require only three ingredients and take less than 15 minutes to put together!
Perfect as a snack before you leave for a tour or a road trip, these peanut butter bites will keep your energy up and make sure you have a fun-filled day.
Here's how to prepare them.
Ingredients
1 ½ cups rolled or quick oats
2/3rd cup peanut butter (or any other nut butter of your choice)
3 Tbsp. honey (you can also replace itwith maple syrup)
Instructions
To start, add the oats to a food processer and mix away until they develop a fine, flour-like consistency.
Next, add the nut butter and honey (or maple syrup) and blend until a dough ball is formed. Finally, roll into bites and store in an airtight container to take on your trip.
Love these snack ideas and can't wait to try them out on your next vacay? Don't forget to keep comfort in mind and book a luxury vacation rental through Blue Travel.
We make sure all our rentals are updated with aesthetically appealing furniture and state-of-the-art spaces to help you have the time of your life. Contact us here for any questions or queries. We're always happy to help!