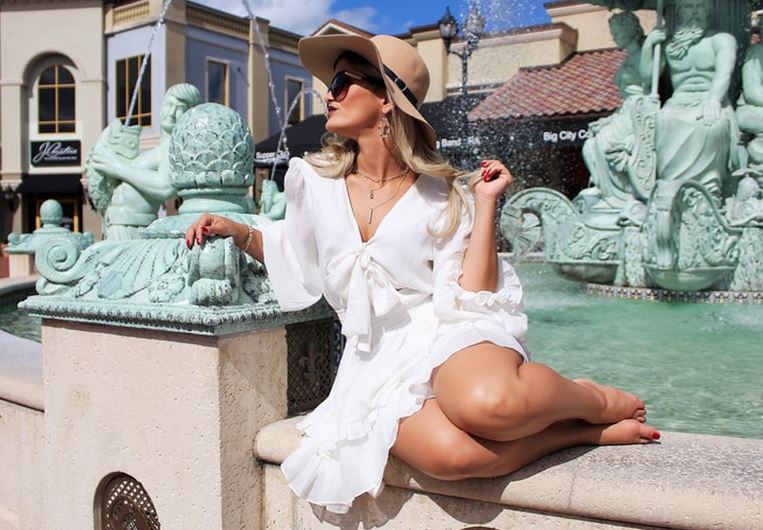 If you're excited about summer and can't wait to hit the city looking your best, you're not alone. With last summer spent indoors quarantining, it's no wonder that everyone's excited to get their wardrobe ready for summer.
Trends change all the time, but some never go out of fashion. If you're going on a trip to Orlando, deciding what clothes to pack can be tricky.
You'll need something glamorous for your nights out while comfortable outfits are best for theme parks.
We've shortlisted some of our favorite picks here for you. Here are some summer wardrobe essentials you need to have in Orlando:
Lightweight Sweatshirts and Shirts
We know what you're thinking. Who needs sweatshirts in the summer? Orlando can be pretty hot and humid in the summer.
However, the various restaurants, cinema halls, and other indoor tourist attractions all have aircon that's blasting constantly.
This feature makes indoor areas extremely cold, and therefore, we recommend carrying light sweatshirts, shirts, or a denim jacket with you.
Swimming Suits
If you're going to Orlando, your trip is incomplete without visiting the numerous water parks —and who can forget Disney World? From Splash Mountain to the Pirates of the Caribbean water ride, it's hard to avoid getting yourself wet.
Not only will you feel more comfortable in a swimming suit, but you'll be able to explore Orlando's tourist destinations with ease. 
A Good Ol' Pair of Jeans
As a staple of any wardrobe, jeans are the ultimate clothing essential for your trip to Orlando.
They'll keep you feeling comfortable and can be paired with absolutely anything. You can also choose from a range of styles and cuts, depending on your preference.
Semi-Formal Dresses
Orlando isn't all about fun and adventure but can also offer the ultimate luxury experience. Home to celebrities and legends of all times, the city is buzzing with life and excitement.
Whether you're going to happy hour at a jazzy bar or hitting the club with your friends, you can never go wrong with a classy dress.
Comfortable Shoes
Orlando is beautiful, and while we'd recommend a pair of heels for a fancy night out, comfortable shoes can be your savior.
Not only do sneakers accessorize dresses and jeans effortlessly, but they also offer comfort and allow you to stay active on your trip.
Now that you have your summer wardrobe ready and are looking for luxury rental homes in Orlando, Florida, you've come to the right place.
Blue Travel offers a range of luxury vacation homes in Kissimmee, located close to Disney. They're the best deal vacation homes in Orlando and offer a range of amenities, including clubhouses and picnic trails.
The luxury rental homes in Orlando can accommodate up to large families with their eight-bedroom vacation rental homes.
Contact us to book luxury lifestyle vacation homes in Orlando and enjoy an unforgettable experience.