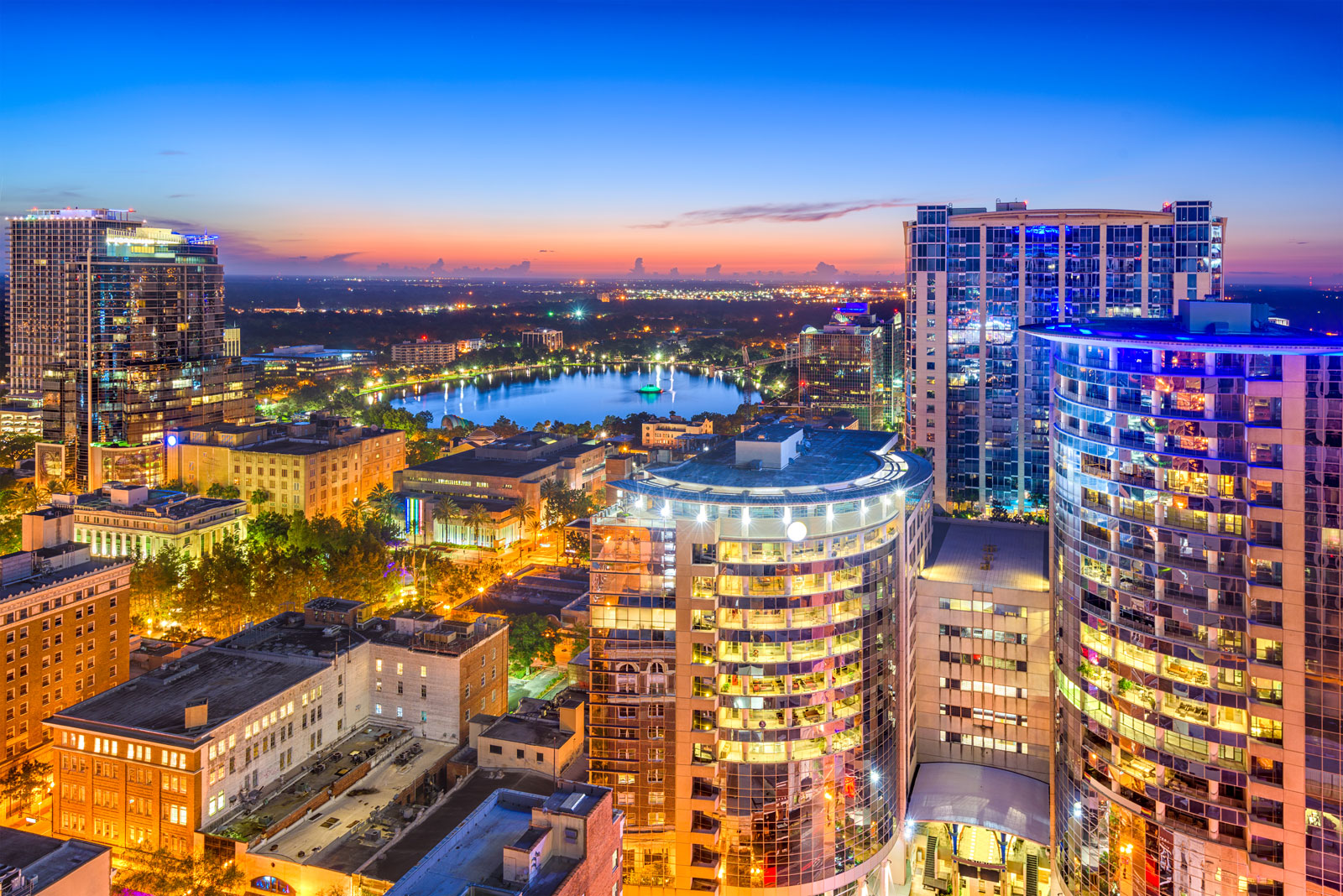 Tell anyone you're going on a holiday to Orlando, and they'll naturally assume you're going to Disney World. Although The Happiest Place On Earth should be on everyone's bucket list, that doesn't mean that's all there is to Orlando.
Yes, Orlando is known as the "Theme Park Capital" of the world. But there are also gorgeous beaches awaiting your arrival, among a host of other activities.
The best time to visit the city is in fall. Not only is Orlando in full bloom, but there are also plenty of activities and festivals taking place during the months of October and November.
Here's why O-Town should be on top of your bucket list this fall:
The Best Roller Coasters in the World  
Who doesn't love adventure? Who doesn't love roller coasters? If you're hungry for an adventure of a lifetime, Orlando has you covered.
It has seven legendary theme parks—Busch Gardens, Walt Disney World Resort, SeaWorld, Universal Orlando Resort, Universal Studios Florida, Universal's Island of Adventures, and Gatorland.
Each theme park is known for its own roller coaster ride. They're all perfect for families, couples, and solo travelers. But Gatorland, SeaWorld, and Universal's Island of Adventures are the best for families to enjoy.
The Food

Food, glorious food! Your trip to Orlando isn't complete if you skip visiting its best eateries. We recommend going to Sharks Underwater Grill at SeaWorld.
Dine in luxury with an aquarium full of sharks in the background. You can also go for a butterbeer at the Wizarding World of Harry Potter.
Other than that, there's the world-famous Cheesecake Factory, with over 250 items on the menu. There's also DaJen Eats Cafe & Creamery if you're looking for something healthy and light.
The Wildlife
If you absolutely adore animals, you'll love Orlando. The city has so much to offer in terms of wildlife. Whether you go for an airboat ride or visit one of Disney's theme parks, there are plenty of wild animals to see!
But we recommend going to Animal Kingdom with the kids if you're going with your family. Other than that, there's SeaWorld, Gatorland, and Discovery Cove.
Amazing Nightclubs
For vacationers who want to know where the party's at, don't forget to visit the Tier Nightclub, the Attic Orlando, and Vyce Lounge. There are plenty of drinks, entertainment, and music that'll make your stay at Orlando an amazing experience.
Make your stay in O-town spectacular, amazing, and unforgettable by renting a luxury vacation home. Our vacation homes are close to all the best attractions in Orlando, and of course, Disney World.
Our vacation homes have free Wi-Fi, a built-in kitchen, a large swimming pool, a Jacuzzi, and spacious bedrooms.  
Feel free to browse through our list of resorts or contact us to book your vacation home today!