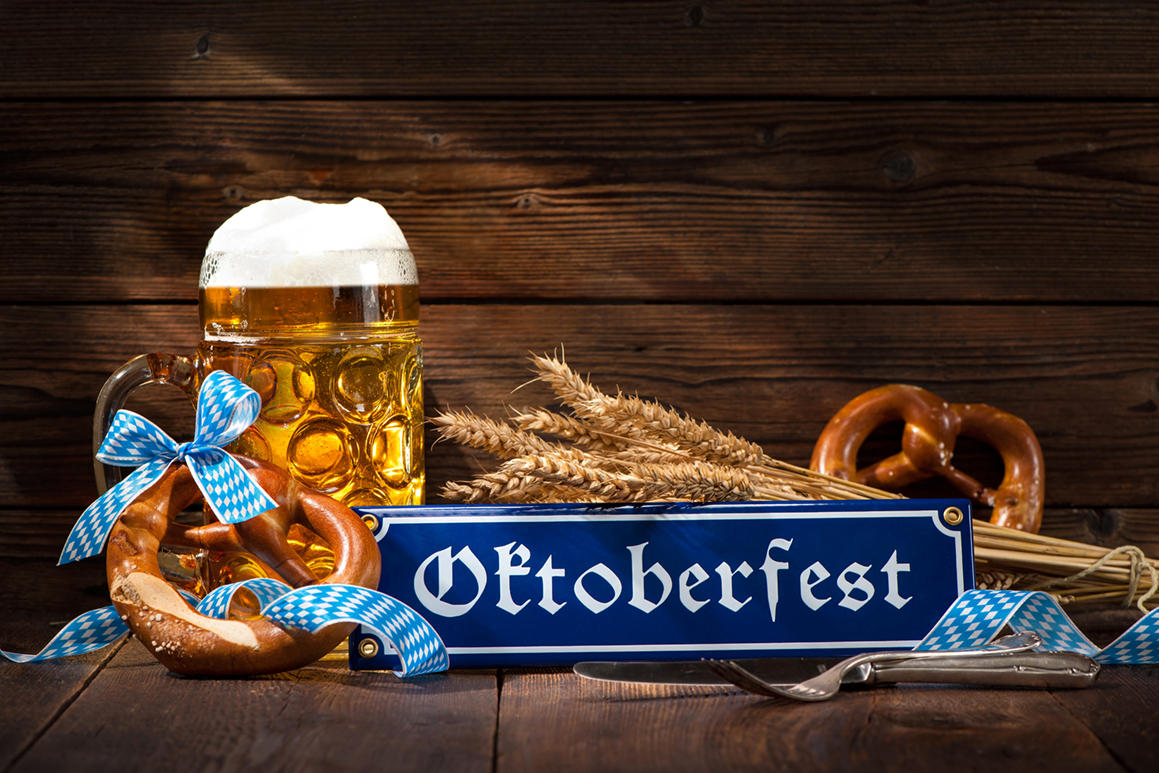 If you want to get the essence of what Orlando has to offer this fall, we recommend going to Oktoberfest—truly an event of opportunities.
It allows you to meet likeminded people who appreciate quality beer, just like you. You also get to explore the deep roots of Bavarian culture, and get a taste of what German cuisine has to offer.
The good news is that you don't have to travel all the way to Germany to attend Oktoberfest. There are plenty of events in Orlando to satiate your hunger for the finest beer and German food!
Here are the best 'fests to visit during your visit to Orlando.
German American Society Oktoberfest (Oct. 5–6 and 26–27)
What we love about the American German Society's Oktoberfest is that it remains true to the traditions of the original festival.
On Fridays, the festival takes place from 5 PM onwards and ends at 10 PM. On Saturdays however, the festival starts at 12 PM and ends at 10 PM.
There are plenty of beer-drinking competitions, rollercoaster rides, and dance contests awaiting your arrival. And of course, there's the "Pass Out Hill" that you should (or shouldn't) avoid! 
The Crooked Can Brewing Company's Oktoberfest (Oct. 19–21)
The Cooked Can Brewing Company's Oktoberfest is a little different because it's family-friendly. You can bring the entire fam to the event without any worries!
There's food, live music, and entertainment. And of course, there are beer-drinking competitions as well if you want to take part. But for the majority of the event, there will be wiener dog races, beer garden events, music performances, and plenty of German food to try!
World of Beer: Lake Eola OktoBEERfest (Oct. 20)
This event takes place in downtown Orlando. What we love about this festival is that it strays from the traditions of the original event.
There are plenty of beer drinking games like beer pong, corn hole, and stein hoisting; it also has an event that gives participants the chance to win $500!
Unfortunately, this event is limited to couples and individuals. But that doesn't mean there aren't other family-friendly Oktoberfest events to attend if you're with the fam!
If you're planning a holiday to Orlando during fall to attend these events, the best way to make your vacation unforgettable is by renting a luxury vacation home.
You can spend your days relaxing in the Jacuzzi, drinking your favorite wine, while enjoying reading the latest chapter of your favorite book series.
Equipped with free Wi-Fi, a built-in kitchen inside your spacious room and all the amenities of life, a holiday trip to Orlando automatically becomes amazing with a vacation home.
Browse through our luxury resorts or reach out to us to learn more.