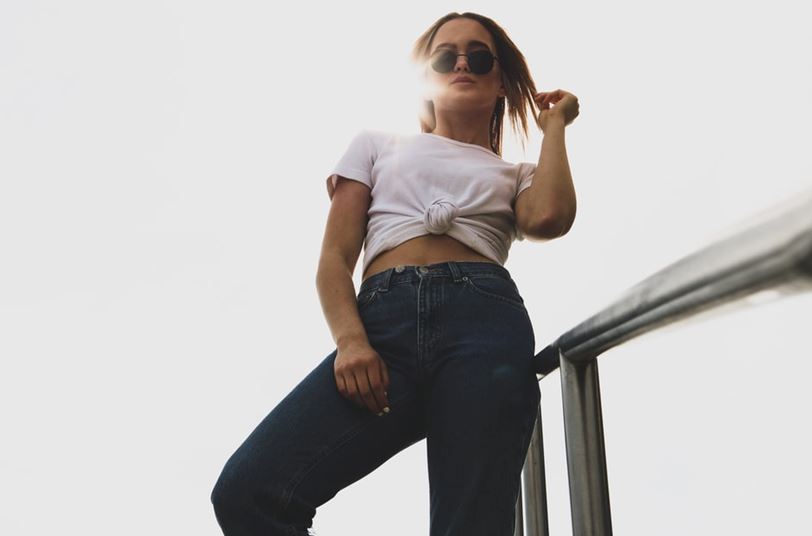 You're planning to head to Orlando for the first time but have no idea how to dress up for the vacation?
We're here to simplify this ordeal for you and help you pack outfits that'll look straight out of a Pinterest fashion vision board!
Let's deep dive into maximizing your style and not compromising your comfort while vacationing in the Sunshine city.
Have a Sure Shot With A Denim Short
Don't miss out on the sunshine that Orlando has to offer and go all daring in a pair of denim shorts.
You can pair a single pair of denim shorts with a tank top, an off-the-shoulder poet's shirt, a crop top, or a flowy top.
Pair this outfit with some sunnies and wedge sandals, and you're all set to serve a chic street style to onlookers.
Maximize Style with a Maxi Dress
A maxi dress is an ideal way to cool down, amp up your style, and look like a fresh breeze in the springtime.
Pack some floral maxi dresses as they'll let you flaunt your femininity, save you from the scorching sun, look flattering on your body, and keep you cool throughout the day.
Pair your maxi dress with some dazzling accessories, and boom! You're all ready to dine out at the high street restaurants of Orlando!
Pack a Light Jacket or a Scarf
While the streets in Orlando are hot, indoor areas might feel freezing cold due to air-conditioning blasting on full.
We suggest that you pack a light jacket, a scarf, or a shoulder wrap that'll keep you covered from the icy and dry air of the air-conditioner.  
Stay Cool with Casual Tees
Don't have the mettle to carry a lot of stuff with you? Nothing beats a simple t-shirt paired with jeans!
Pack a few breezy t-shirts with you and put them together with a pair of skinny jeans. This simple vacation wardrobe can last you a week and still make you look on-trend!
Fashionable Footwear
What's a tourist without their comfy sandals and sporty sneakers?
You might spend your vacation going from place to place and visiting some of the most popular attractions in Orlando; it's essential that your footwear is trendy and comfy.
Walk around the city in flip-flops or sneakers, and change into a pair of dressy sandals when you're heading out for a night out.
Have you decided on what to wear but haven't even decided on where to stay in Orlando? Go Blue Travel has got you sorted!
Go Blue Travel offers fully-furnished, tastefully designed, and personalized vacation rentals to optimize your vacation experience in the sunshine city.
Our short-term vacation rentals are affordable, well-equipped, and can easily accommodate large families.
Book a luxury rental villa in Orlando and make it an experience of a lifetime!