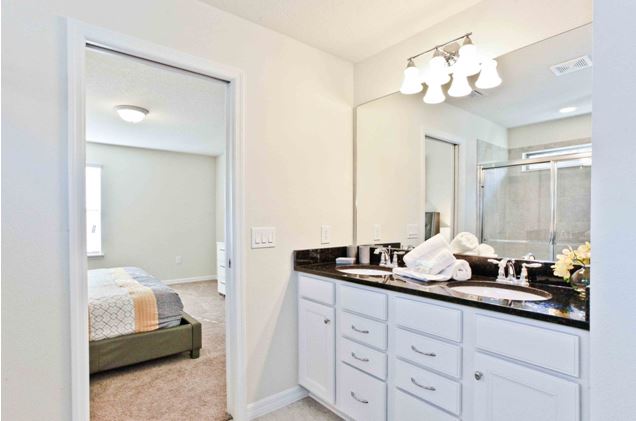 Who can deny that vacations are the perfect time to pull out all our favorite outfits and pose against gorgeous backdrops in beautiful locations, preserving all the incredible memories you make along the way?
But COVID-19 has disrupted much of what we know about vacationing and travel, including the type of trips we can take, and what we do on them.
Now that Disney's reopened, and you're planning a vacation, follow these fashion tips and tricks to look and feel good, without compromising on your safety:
Incorporate face masks in fun ways
Necessity truly is the mother of invention, and with masks becoming a non-negotiable part of the new normal, it's unsurprising that many people have begun creating gorgeous and effective masks.
From color to print to different materials, there's a host of different masks out there for you to try.
Disney World has made masks necessary for park-goers, so you can't skip this part, unfortunately, and you shouldn't go anyway. They're important for your safety and that of others around you.
Keep your outfits simple but fun.
Your outfits should allow you to move around comfortably, such as when you're on rides, dining out, or walking around.
Focus on comfort and breath ability, choosing cute dresses, shorts, leggings, and comfortable tops that you can spend all day in.
After getting back home, you might want to disinfect and wash your clothes, so keep that in mind before you choose difficult-to-wash articles of clothing.
Glam up your makeup and hair
It's alright if your whole face doesn't show all day long, you can still do the best gosh darn makeup look possible.
Focus on your eyes, play with shadows, eyeliner, and mascara, accentuate what shows and keep lipstick and blush on too. You'll feel great even if the rest of the world can't see it—after all, makeup is a major form of self-care.
Add accessories to your whole look.
Along with makeup, you can put on lots of accessories such as caps, hats, sunglasses, earrings, and necklaces.
Do what makes you feel good, and if being easy-breezy accessories and makeup-free does that for you, go for it! Nothing is more important than your comfort.
Book your stay in our Disney vacation homes and enjoy the privacy of multiple bathrooms and bedrooms where you can plan your looks in peace.
Get in touch with us to know more about our vacation rentals in Orlando. Don't worry about looking strange wearing a face-mask or covering—it's the new cool!