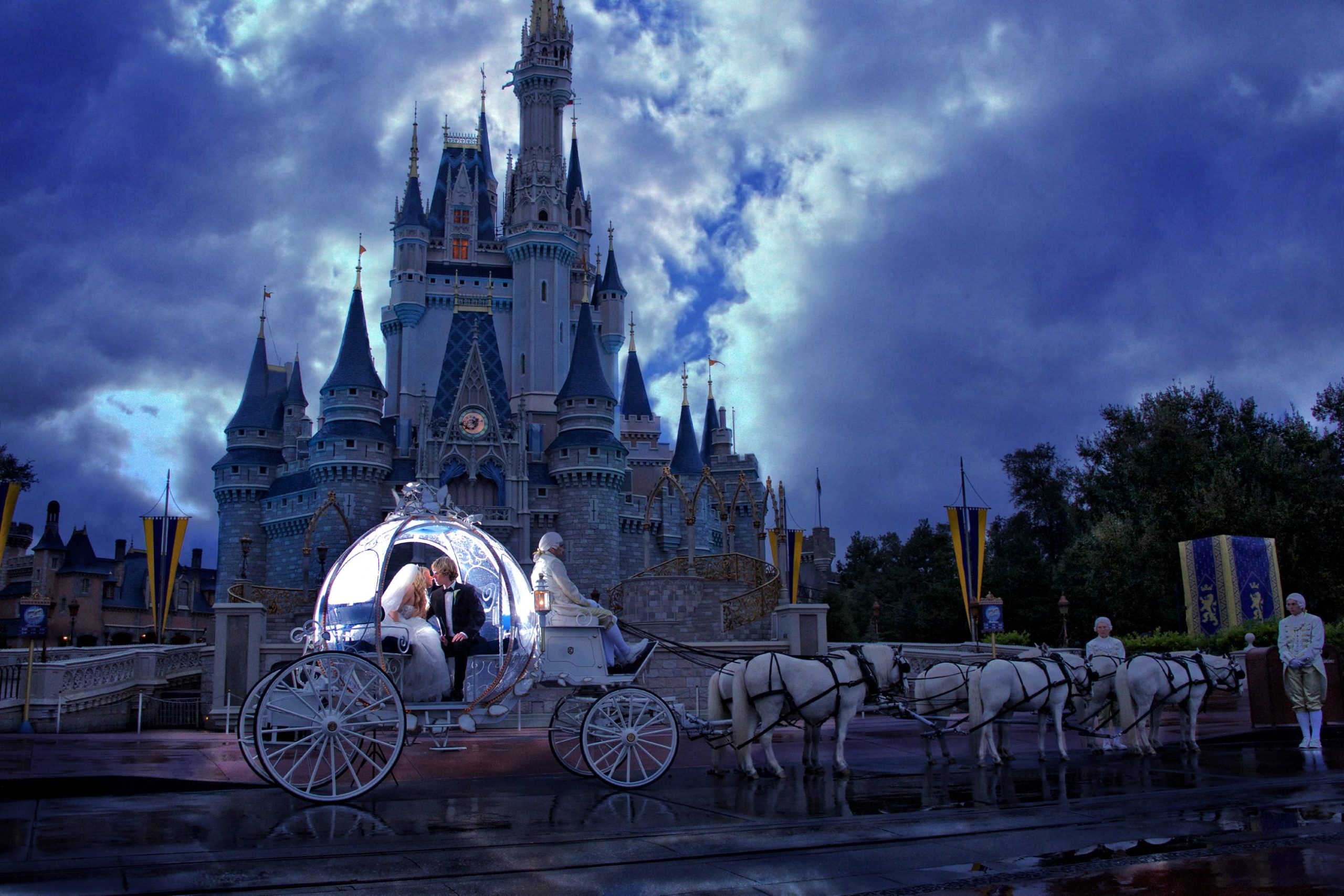 Disney World is a massive park divided into four theme parks, including Animal Kingdon, Hollywood Studios, Epcot and Magic Kingdom.
It takes days to explore and get around fully, and there's no right or wrong age for it, which means it's perfect for the whole family.
You'd be surprised at Disney's inclination toward the thousands of thrill-seekers that explore their parks each year. You're in for the ride of a lifetime—literally!
So for all the adrenaline junkies hitting the park any time soon, here are some of our top picks for rides across Disney World:
1. Big Thunder Mountain Railroad
Thunder Mountain takes you through the Wild West as you board a runaway train.
Complete with sound effects and screeching, thrilling twists, this ride offers two separate experiences. At night you even get a look-see at some ghostly ghouls.
2. Twilight Zone Tower of Terror
Many of us grew up watching this classic anthology series that brings to life some of the evilest, terrifying and fascinating characters, creepy hotels, homes and mysterious murders.
Experience the supernatural firsthand with the 3-minute tower ride that takes you through thrilling twists, turns and several unexpected drops.
Not for the faint-hearted, this ride will have you fall from the thirteenth floor to the first within seconds. Yikes!
3. Expedition: Everest
Have you ever dreamt of climbing Mt. Everest?
Venture through the Himalayas right in the middle of Orlando, FL, when you get on this rollercoaster.
Taking you through a massive snow-topped mountain, it's broken records for being the most expensive coaster, as well as  Disney's tallest ride.
You won't need a snow-suit to explore this mountain!
4. Dinosaur
A fairly self-explanatory name, this ride is also a killer adventure, bringing you face to face with these prehistoric beasts.
Hop aboard the time rover, a portal going to take you back to a terrifying, unknown land to retrieve the Iguanadon. Any aspiring paleontologists out there? This one's for you!
5. Space Mountain
You've been through the Wild West, climbed Everest, made it out of the paranormal Tower of Terror, and gone back in time—now it's time to travel through space.
Space Mountain is one of Disney's most famous rides, present across multiple parks; it is also Florida's oldest operating roller coaster. Bend time and space as you blast off through the galaxy, taking stride after stride for mankind.
6. Splash Mountain
After all your adventure and travel, it's time for a break. Cool off at the fun—and messy—Splash Mountain is one of the longest rides across the park. Taking you through a waterfall, on a log, the 50-foot drop will leave you with a new zest for life!
So there you have it! Some of the most gut-wrenching, exciting rides across the park. They'll knock your socks off!
But after a long day of exploring the parks and having the time of your life, you get to come home to your vacation home that's close to Disney and relax in your cozy bed, and sleep it off till your next adventure. 
Book your luxury vacation rental through our website and add more rides to your list!