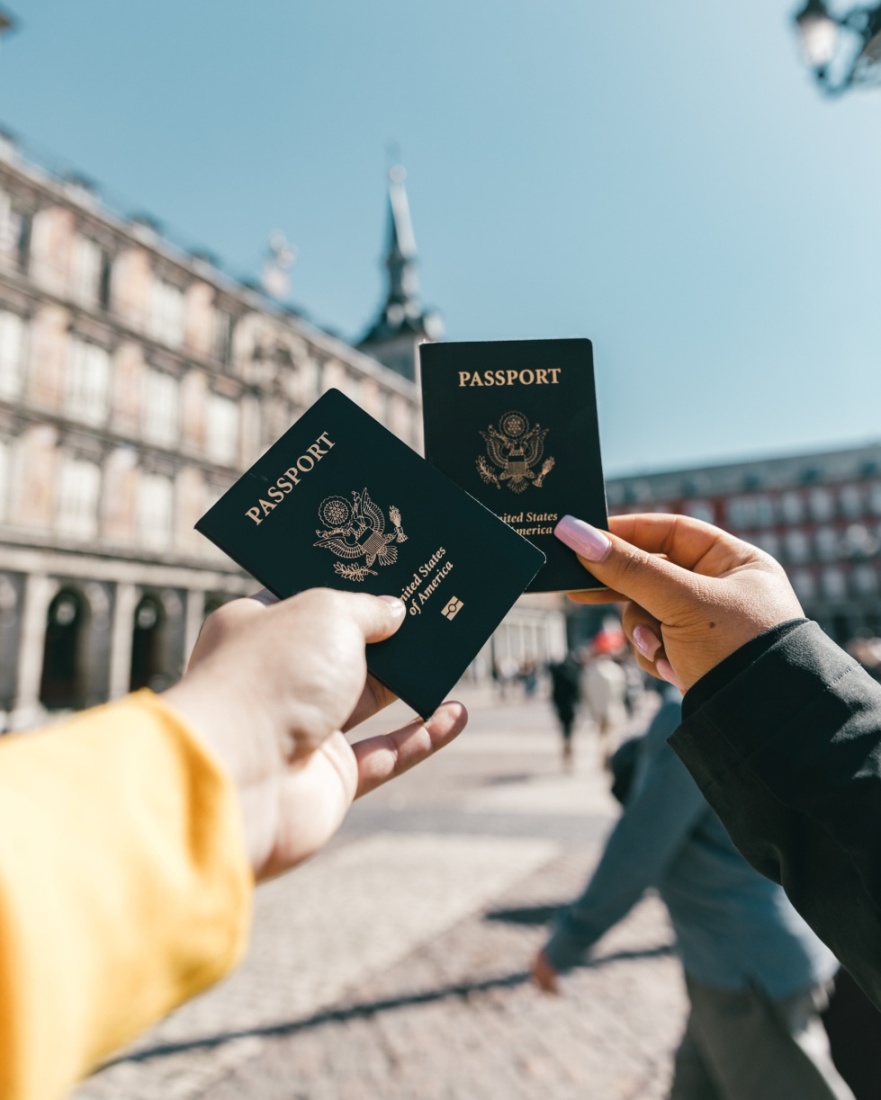 Tired of sitting at home due to the past year? Want to have the most epic winter vacation? Want to hit the hottest clubs in Orlando?
If you answered yes to any of the above questions, you would be happy to have stumbled upon this post. The City Beautiful has a lot to offer to its ever-growing tourist population. Orlando has something to offer everyone—from prime travel destinations to dream vacation homes. Orlando has some of the most attractive nightlife options available, from comedy clubs to wine bars and sports bars to art and science museums.
Theme Parks—The Grown-Up Way
Theme parks, although designed to attract kids, do not necessarily mean that adults can't have their own fun. Adult-only areas within the parks, such as Animal Kingdom's Nomad Lounge, Epcot's Tutto Gusto Wine Cellar and Hollywood Studio's Tap House, are the absolute best and ideal spots for dates or to enjoy a nice earthy wine while relaxing.
Epcot is one of the more grown-up-friendly parks, mainly known forthe annual Food and Wine Festival Feast, where people can sip and sway around the world to sample a wide range of delicacies from different cultures. After wining and dining, kick back and relax at your vacation home in the hamlets.
Disney Springs
The West Side, one of the four most intriguing communities of Disney Springs, has its distinct character. There, the sound of acclaim for world-renowned performance is blended with tantalizing smells that will awaken your senses. Head to the Landing, where wharfside cafés offer everything from handcrafted drinks made at the table's edge to a sushi bar. The most challenging decision you'll have to make is where to eat when you're here. Numerous fantastic restaurants serve delectable food in a lively and exciting environment.
Jock Lindsey's Hangar Bar offers an exciting, Indiana Jones' themed interior with mouth-watering food, Chef Art Smith's Homecomin' where you can have southern meals and experience a moonshine flight along with it.Remember to opt for vacation homes close to Disney to save money and get the best experience at the same time.
International Drive
Located deep inside the Plaza Hotel is the 3NINE, which features DJs regularly, comedy nights on Wednesdays, and Karaoke on Thursdays. Dartboards, giant TVs and pool tables are included in the bar sports area. Do you want something hotter? The DJs usually spin hip-hop and top 40 tunes at the Fire Lounge. This usually attracts a broad crowd of people that love to bump and grind. After borrowing gloves and parkas for a journey in the frigid setting constructed from carved ice and embellished with lights and music, you'll feel like an extra from Dr. Zhivago. Get to experience shots from glasses made from ice.
Blue Martini is a popular hangout spot with sophisticated décor and drinks pricing that matches the atmosphere (definitely worth it). Masterpiece Bleu, Blue Martini, and the Lemon Drop are examples of great martini mixes served with a glow stick. Snack and munch on appetizers from the set menu, then proceed to shake it off on the dance floor when the mood strikes.
Howl at the Moon is a mix of a dance club, a bar and dueling pianos. Every night, a superb ensemble of singers and musicians take the stage to perform classic and modern songs such as "Shut Up and Dance" and "Proud Mary".
University City Walk
This is a favorite site for park visitors and locals due to the hustle and bustle of crowds, extravagant lights, and variety in one location. Universal City Walk is located at the gateway to Universal Orlando Resort and boasts an eye-catching strip of clubs, shops, and restaurants, as well as a 20-screen movie theatre. There's something available for everyone, regardless of age and music taste. You can save a lot of money by purchasing a City Walk Party Pass.
At the Red Coconut Club, begin your evening with martinis and mojitos and kick start the happy hour. The lounge-style dance club seems like the latest version of a Vegas nightclub of the early days due to its retro-style furnishings, conga drums, faux palm trees, and a lovely small dance floor.
Pat O'Brien's is a replica of the New Orleans landmark from the beautifully created roadway entrance with towering arches above. A private patio enclosed by weathered brick walls boasts genuine details such as iron fencing, massive potted plant planters, and slate floors. Alongside this, the main bar oozes the charm of a vintage New Orleans local watering hole. In the club's rowdy third bar, pianos duel it out. The Hurricane cocktail, delivered in a souvenir glass, seems like a punch and surely packs it as well.Relaxby putting your feet up after a long day of bar-hopping at your very own Orlando vacation home.
Down Town is Where The Fun's At
Chillers, a traditional party bar, and Latitudes, an outdoor rooftop bar, are located in the Church Street entertainment complex. Rok Room, a local favorite with guest DJs, is located behind the building. If you're searching for something exciting to do in Orlando, this pub is the place to go.
The Beacham is an elite hot spot known for its combination of energetic, hip-hop, and top 40 music—as well as its VIP clientele and celebrity entertainers. On the other hand, Orange Avenue is home to a slew of less-formal dance clubs that focus on punk, rock, alternative and funk, and independent music. Barbarella Orlando has three bars and two distinct dance floors that attract vibrant 20-year-olds. Meanwhile, the Social caters to about 400 people offering primarily indie music at its venue.
Explore the after-dark version of Orlando by hitting the mentioned spots and staying in the most luxurious resorts and bedroom rentals in The Hamlets offered by Go Blue Travels. We have exquisite 3–9 bedroom vacation homes close to Disney catering to your every whim. Contact us to book vacation homes in Orlando and make your Christmas holidays worthwhile.