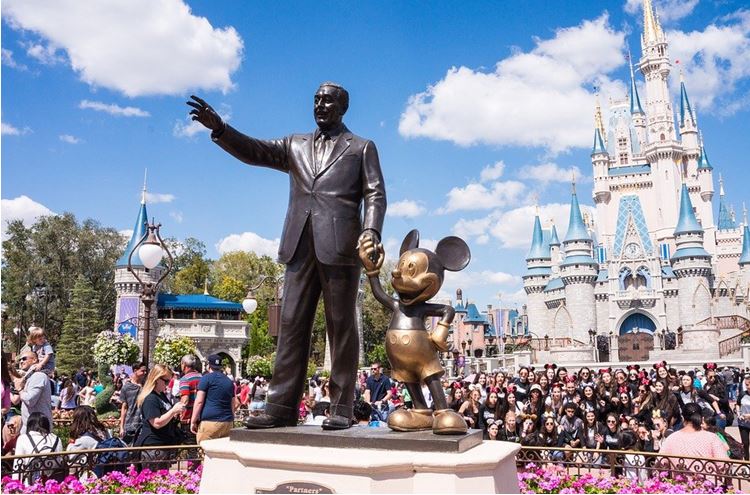 With a visitor average of 1.7 million people annually, Walt Disney World is one of the most visited places in the US. Opened in 1971, Disney World is a recreational resort with a number of entertainment activities like their fan-favorite splash mountain rides and magic theater plays.
The resort has attracted visitors ever since it was opened. Every year people from all parts of the US and abroad travel to experience Disney World firsthand.
If you've never visited Disney World before, know that traveling to the place has become much easier with their online booking system.
Although the park shut down completely during the pandemic, it has lifted some of its restrictions and allows a limited number of visitors.
Many comfy and luxurious vacation rentals in Florida help procure tickets to amusement parks. If you plan to visit Disney World during your next vacation, get in touch with experienced vacation home rentals in Orlando and Florida.
Blue Travels LLC provides well-furnished homes nearest to Disney World. You can contact us to check out available properties.
Find a list of things you need to keep in mind before you visit Disney World.
Book A Pass Before Coming
Since the pandemic, arrivals at Disney World have been limited to ensure public safety. Before coming, it's mandatory to have a Disney Pass. Disney Passes are easily available on Disney World's official website.
Visit the same website to make prior bookings for the Disney World Dining Area.
Bring Your Own Camera
As you keep going from one activity to the other in Disney World, you'll come across many professional photographers and their photo booths. These pictures can also be Polaroid photos for which photographers charge loads.
To save costs, bring your own camera to the place. If you're traveling alone, you can ask people there to take your pictures, or your friends can click you at the park. Don't go for pricey Disney World photographers.
Book Your Vacation Rentals Beforehand
Florida is home to many amusement parks and recreational centers. Especially during summer, it's frequented by many tourists from America and around the world. To have a memorable vacation in Florida, rent vacation homes that offer full amenities.
Besides, from rent contracts to rent rates, everything needs to be considered before a vacation home in Orlando is rented out. Many tenants make sure their vacation rentals are near most tourist destinations.
As you're setting out to visit Disney World, check which vacation homes in Florida are nearest to Disney World and hire them accordingly.
About Us!
If you're on the lookout for reliable options for vacation homes rental in Orlando, feel free to get in touch. Our company Blue Travels offers the best price guarantee at all Orlando vacation homes near Disney. 
We have clearly outlined the property features of our luxury rental homes on our website to assist your selection better. Once you decide which property suits you better, you can request a quote at +1 407 250 4850