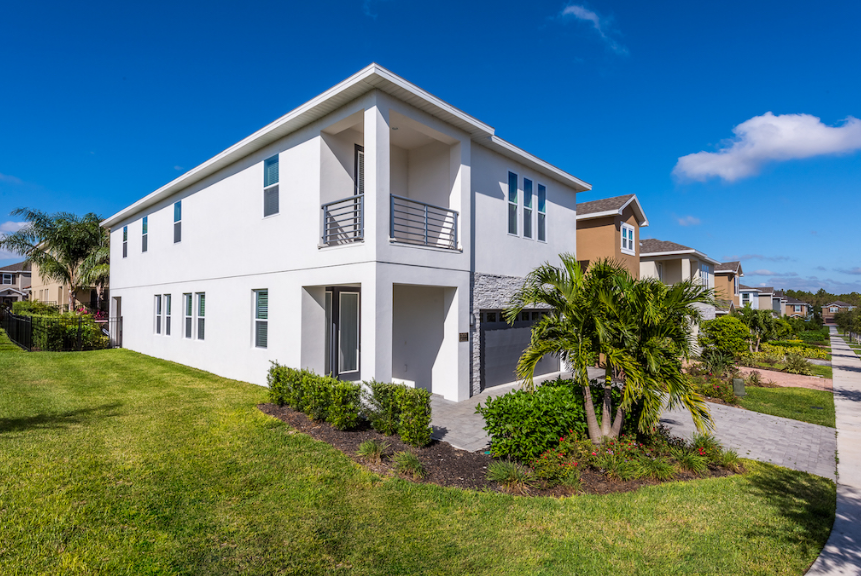 Statistics suggest revenue in the vacation rental business is bound to surge up to 59 million dollars in 2021. The surge could be attributed to city life gaining pace after the pandemic hiatus.
As more and more people pace towards vacation rentals, renting a variety of houses would profit tenants and homeowners. Vacation rentals depend on various factors such as:
The number of guests
Tourist destinations near a vacation house
Facilities a vacation rental offers
Rated as one of the most frequented tourist destinations in the US, Orlando offers many recreational activities for persons of all age groups. Some most frequented travel destinations in Orlando, Florida, are:
Walt Disney World
SeaWorld Orlando
Universal Orlando
Kennedy Space Centre
Keeping up with the demands of tourists visiting Orlando this year, we have compiled a list of beautiful vacation houses for you and your family. Check them out here:
Florida Condos
Orlando vacation homes near Disney have always been high on demand. Research suggests that the attendance at the Disney World Magic Kingdom theme park reached up to 6 million in 2020. As the pandemic restrictions lift, these numbers are bound to soar higher.
Condominiums in Orlando and Kissimmee facilitate groups of twos and threes. Since they're a temporary investment, look out for facilities a condo offers. Plus, you aren't many people vacationing, which makes a condo a budget-friendly option too.
If you don't holiday often or are not on a budget, look for luxury vacation rentals in Orlando, Florida. You'll come across many because the state expects many tourists every holiday season.
A condo has the following benefits:
Shared pools and gardens
Indoor recreational facilities
Efficient security mechanisms
Resorts
While a condo doesn't offer much privacy, a resort is a good place if you want to avoid the hustle and bustle of city life. Resorts are a good vacationing option because your entire living facility is self-contained.
Your family and friends can enjoy many luxuries without being concerned about your privacy. Some perks that a resort offers include:
Private pools
Personal kitchen
Customized entertainment sessions
Personal chauffeur
The best vacation rentals in Orlando are located near Disney World. Available properties at Storey Lake Resort, Orlando, Florida, facilitate a variety of guests. Our luxury Orlando vacation rentals include properties suitable for a vacationing group of 10 to 12 people.
Along with basic resort amenities, properties in Storey Lake are located around 10 miles from Disney World and Convention Center.
In case you're looking for vacation homes with 2 to 3 bedrooms for more close-knit family vacations, Bella Vida Resort in Orlando, Florida, is a perfect fit. The resort is just 13 miles away from Disney World and has all the amenities of a classic resort such as:
Pool
Fitness center
Game room
Adequate security maintenance
Get In Touch With Us:
Blue Travels LLC specializes in making your holiday memorable. With more than 13 years of experience, we provide vacation homes close to Disney. The vacation homes we deal in are top quality and perfect for holidays and large family reunions.
Since most people visit Orlando to go to Disney World, we arrange Orlando vacation rentals for them nearest to Disney. To get affordable vacation homes in Orlando, contact us at +1 407 250 4850.