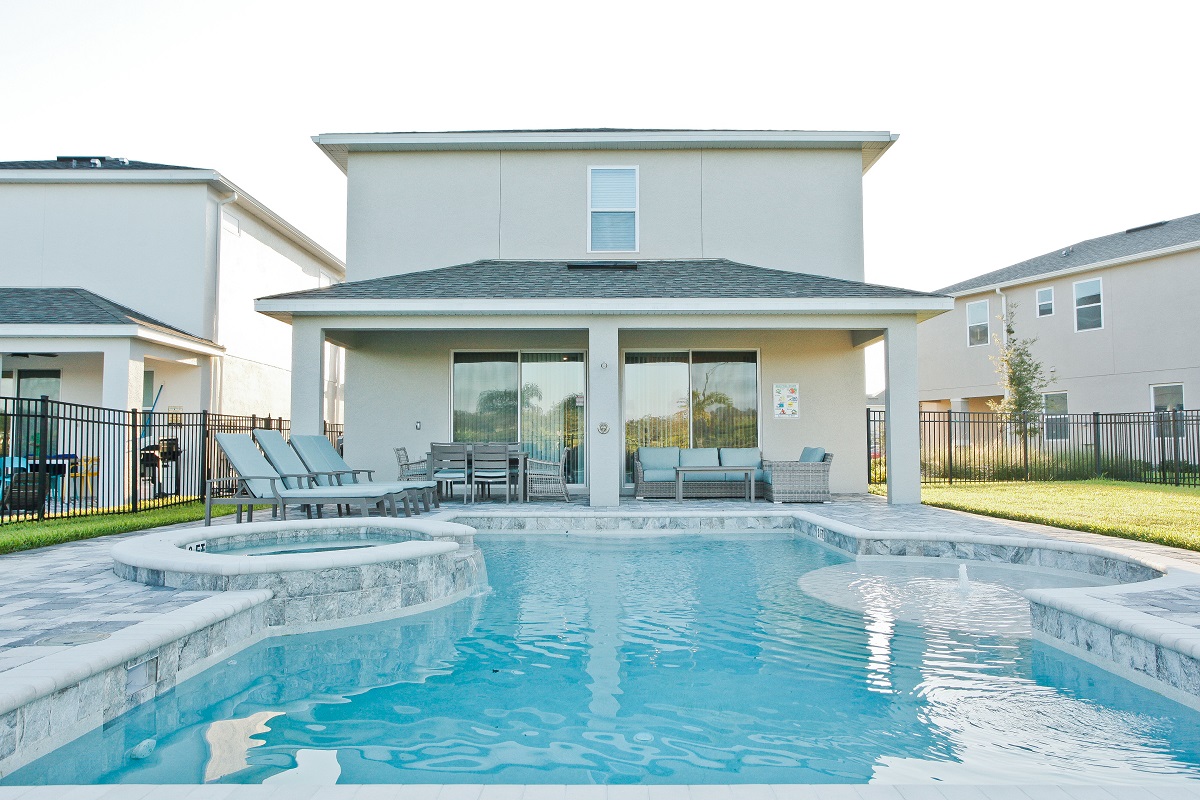 Every time you're in Orlando, a trip to Disneyland or Disney World comes to mind.
Let's change up the itinerary this time and talk about some other tourist attractions that you can visit in Orlando while staying at the most luxurious vacation homes near Disney!
1. Icon Park Orlando
Home to many shops, restaurants, play areas for children, and tourist attractions—like Madame Tussauds—this is a relatively new entertainment complex.
The park also encompasses Icon Orlando Wheel, which goes four hundred feet up in the air, providing incredible views to the city below.
Not only is this 20-acre park fun to visit, but it's also a good escape from the crowds at Disney and Universal theme parks.
2. iFly
Orlando's indoor skydiving center, iFly, allows you to mimic going skydiving and parachuting from a plane in an enclosed indoor wind-tunnel simulation.
Anyone from ages three and above is permitted to fly; and if at any point you're apprehensive about giving it a go, the instructors there fly with you to put you at ease.  
3. WonderWorks
From the minute you step into this crazy vortex tunnel, you'll be immersed in what they call a world of edutainment—educational entertainment.
WonderWorks offers a laser quest, an indoor rope challenge, and three floors full of educational games, science activities, and interactive exhibits for all age groups.
The best part about this arena is that it closes late; hence, eliminating the apprehension of facing crowds and waiting in long queues.
4. Celebration
A few minutes away from Disney World is a beautiful, surreal little town called Celebration. It was created in the 1990s by Disney, but later sold in 2004, so you know it has that magical Disney vibe.
The town possesses several shops and restaurants and a beautiful lake to sit by, a children's splash pad, and the world-famous cookie dough company.
One thing that makes a visit to Celebration memorable is a drive around the town to see beautiful houses, especially at night, when they're lit up with colorful fairy lights.
5. Disney Springs
Disney Springs is a massive entertainment centre consisting of several restaurants, shops, and live music.
Be sure to visit the cupcake ATM, where you receive the most decadent cupcakes of your choice as though from a cash machine!
6. Gatorland
Florida residents are more accustomed than most to seeing alligators. At Gatorland, you learn a lot about alligators via shows and exhibits.
The most exciting activity here is their screamin' gator zip line, a 1200 feet long zip line across the swamp with alligators swimming right below you!
Seek Some Relaxation
As exhilarating as all these places may seem, one thing to be mindful of is that you'll be exhausted after visiting each one of them.
Therefore, proper accommodation for such an eventful trip is key!
Rent a comfortable and pocket-friendly vacation home near Disney today. Blue Travel provides rental vacation homes near Disney and all other recreational spots in the city. We're proud to bring you privacy, comfort, quality, and economy while traveling.