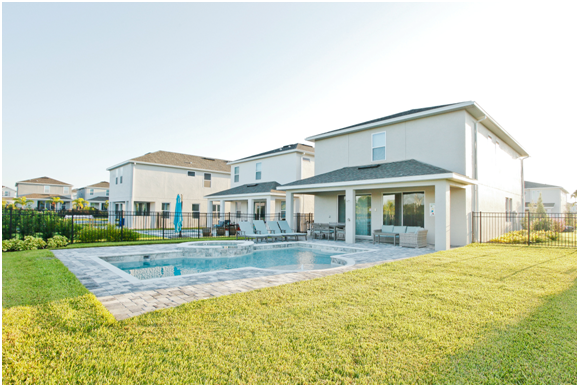 Vacation homes serve as a home away from home while you're on vacation. You get the familiar feeling of coming back home after a long day of sightseeing and cook for yourself, or simply hang out with friends and family in the privacy of your own space.
Although there are countless vacation homes in Orlando, choosing the best one for you and your family can be challenging.
You need to be diligent and do adequate research before you rent a vacation home in Orlando.
There are various factors that you need to consider before you decide.
The Location of the Rental
This might be the most important factor. Now that you've decided that you're staying in Orlando, you need to make a list of places of all the sights you plan on visiting once you get there.
Once you've done that, you can pick a vacation home that's close to the places you want to visit.
This will save you tons of time and money. Plus, you'll get a chance to explore the city like a local, traveling on foot.
The Number of Bedrooms Available
The whole point of renting a vacation home is to avoid being cramped up in one room. If there aren't enough rooms available, no one will be comfortable.
Above all, if you have a big family, you'll need all the extra space you can get as there will be tons of luggage.
The Price
There's always a budget you need to consider while planning a vacation so, you need to make sure your vacation rental falls within your price range.
However, don't hesitate in spending a few extra dollars to enjoy your vacation to the fullest.
If you compromise on a rental that's cheap but doesn't provide the necessary amenities or is too far away from your desired location, there's a chance you might ruin your vacation.
The Amenities Offered By the Vacation Rental
There are tons of amenities that vacation rentals may offer. To make things easier, start by making a list of amenities you would prefer to have.
For example, a pool, central air conditioning, game room, fully equipped kitchen, in-house washer/dryer, etc.
Once you know what you want, it will narrow down your search, and you can browse options that match your criteria.
Want to Rent a Vacation Home In Orlando, Florida?
Blue Travel offers a great variety of luxury vacation rentals in Orlando. Our vacation homes and resorts are fully equipped and offer many great amenities so that you can enjoy your comfortable stay.
Our vacation homes and villas are close to Disney and other famous landmarks in the city.
Get in touch with us for more details!