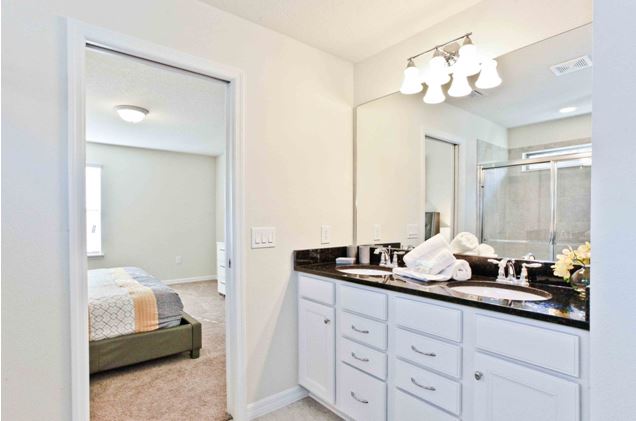 Many people aren't aware of the benefits of renting a vacation home. That's why they never consider renting one.
While there are thousands of vacation rental options in Orlando, it may be difficult to pick the best one.
Whether you're a first-time visitor or you've been to Orlando before, if you're planning to rent a vacation home, you might need a helping hand to get you started.
Choose a Rental That's Close to all the Places You'll be Visiting
Theme parks are the biggest attraction for visitors in Orlando. Picking a rental that's in close vicinity of the parks and the locations you want to visit will save you a lot of time, money, and effort.
Orlando is a large city, and if you spend an hour just reaching a park, you're not getting the best deal.
Make Sure There Are Enough Rooms
The biggest advantage of renting a vacation home in Orlando is that you can get as many rooms as you want.
So, whether you're a family of five or fifteen, just choose the number of rooms you'll need.Instead of choosing to fit all the kids in one room, having a few extra rooms will ensure comfort and make your stay hassle-free.
Look For Packages
Every savvy renter knows that buying tickets at the theme park is not the best option. Buying the tickets to your favorite theme parks in advance will get you the best deal.
Moreover, you can also choose packages that come with tickets to theme parks like Disney World.
Be Mindful of the Amenities You Want
Vacation homes do come with various amenities, but they might not be the ones you have in mind.
Make a list of amenities you'll need beforehand and find vacation homes that offer these amenities at cost-effective rates. This will save you from trouble later on during your vacation.
The Cancellation Policy
Although canceling your Orlando vacation might be the last thing on your mind, it can happen.
Find a vacation home that has flexible cancellation policies,so you don't suffer from hefty losses.
Be an Early Bird
If you're planning to visit during busy seasons like the summer or Christmas, you'll want to search and book early to get the best deals.
Plus, you can choose whichever rental you prefer without having to compromise on the quality of your vacation.
Want to Rent a Vacation Home In Orlando, Florida?
Blue Travel offers a great variety of luxury vacation homes in Orlando. Our vacation homes and resorts are located in gated luxury communities just a few miles away from Disney and other attractions.
Contact us for more information.