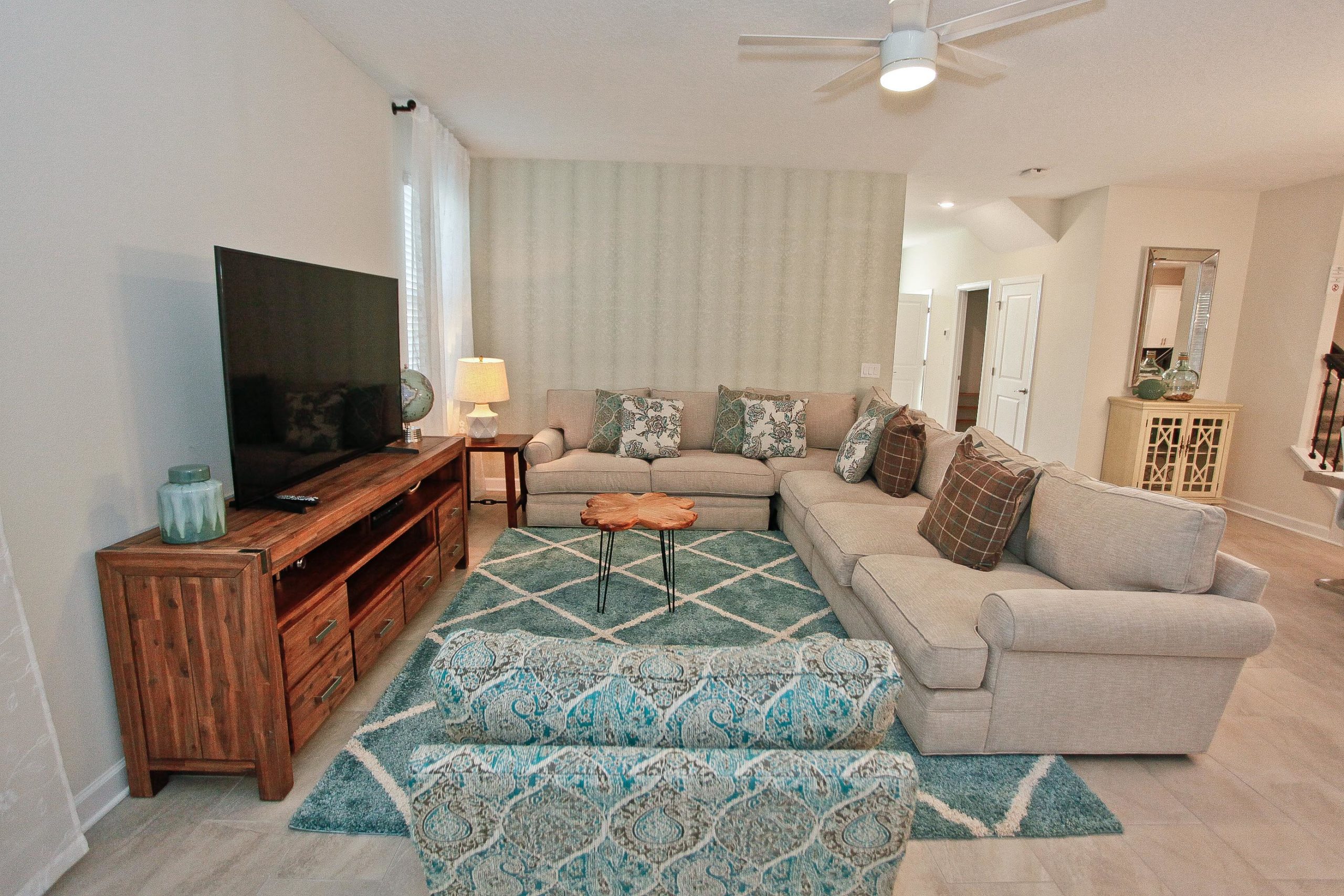 Family vacations are that time of the year when everyone is under one roof, hanging out all day long, spending time together and exploring new places, doing fun activities, and catching up. But anyone who's been on a family vacation knows that it's not all fun and games.
There's stress, bickering, snapping, exhaustion, and the sheer frustration of being up in each other's personal space a lot. That's not really a problem when you stay at one of our luxury vacation homes in Orlando, Florida, though!
A major problem that families often face both during regular days and while on vacation is the excess use of cellphones and other devices.
Everyone from the grandparents to the toddlers is glued to a screen, and it cuts into precious family time.
So how do you minimize screen time effectively?
Agree on certain limits before you even head off
It's important that you have open, respectful, and mutually cohesive terms set out before your vacation begins.
Even if you have young kids that can't entirely be given boundaries verbally, having some rules and parameters of use will go a long way.
Some rules that could work include limiting use to their personal rooms, and not when everyone is hanging out.
Or maybe once you're home, you can use your phone to check what was happening throughout the day.
When you're traveling with your kids, siblings, and other family members, having space to unwind and do your own thing is crucial, and what you do during that downtime is your business.
Phones during the day can be used for taking selfies and videos and recording the experience. Social media and texts should be limited. It would be cruel not to use your phone to save memories!

Lead by example
It's not very cool of you as a parent to tell your teens and kids to do one thing and then go off and do the opposite yourself.
If you're on the phone all through the day, or at dinner time or any other time that was not previously agreed upon, while the kids are told off and punished for using theirs, they're going to stop paying attention.
They'll also view you as a hypocrite. Even if that means you're rushing to take phone calls and texts for work! It's essential for your work-life balance to have that boundary too.
Keep your vacation exciting
If all you do is walk through boring old places and streets throughout your vacation, or do things that interest you but not your family, you can't blame them for texting their friends mid-way.
A vacation is meant to be fun for everyone, from grandma and grandpa to the three-year-old who won't even remember much a year from now.
Add lots of activities and sights to your itinerary, check out food places, amusement parks, nature trails and lakes, head to art galleries, or musical performances; Orlando has something for everyone!
When you're having fun, you're not going to be thinking about who posted what on Instagram.
Family vacations and bonding shouldn't feel like torture, especially to angsty teens and bored relatives who don't quite understand their value.
Give them the trip of a lifetime by planning a luxury vacation in Orlando, staying at one of our properties; you get pools, game rooms, home theaters, multiple bed and bathrooms, and so much more! Contact us to know more!