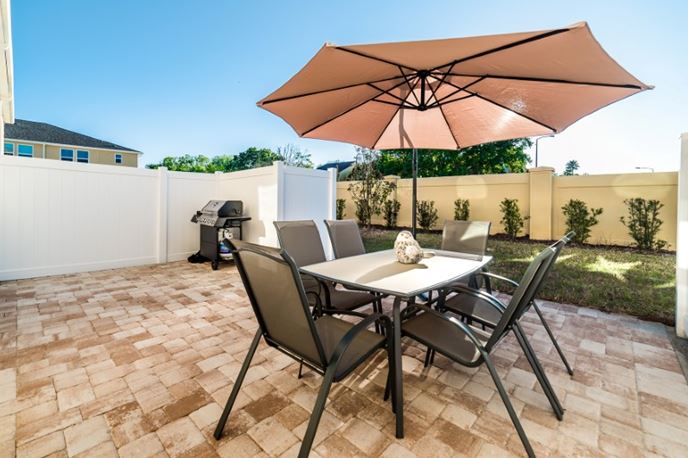 So, you're finally packing up for your long-awaited trip to Orlando, and we couldn't be happier for you! Being one of the most fun and happening cities in America, there are many interesting tourist attractions in the area, including Disney World, Kennedy Space Center, Universal Studios, and much more.
If you're planning to spend your days exploring the city to your heart's content, here's a rundown of all the things you need to carry around in your backpack.
A Change Of Clothes—You Never Know Where You Might End Up
In Orlando, things can escalate, and plans can change pretty fast. For the times when you randomly feel like ditching your restaurant plan for a day at the beach, bringing along a comfortable change of clothes is a great idea.
Try keeping a casual pair of shorts and a blouse, or a comfy cotton summer dress to beat the heat while you make the most of your visit!
Sunscreen—For the Times When You Don't Feel Like Missing The Florida Sun
The sun in Orlando, Florida, can be harsh, and since there's so much to do, you're likely to spend most of your time outdoors.
This means prolonged exposure to harmful UVA and UVB sunrays—which isn't great, especially if you have sensitive skin.
To keep yourself safe without compromising on having fun, carry a small, travel-sized sunscreen in your backpack so you don't need to worry about things like skin cell damage, sunburn, or redness.
An Umbrella—The Weather Is Unpredictable
In Florida, rainfall is pretty common and occurs almost daily, without much warning.
The residents of Florida are used to this, and they usually carry umbrellas around with them to avoid getting their clothes, shoes, and bags wet.
Carrying a small, portable, fold-able umbrella around with you as you travel around Orlando is one of the smartest things you could do.
A Small Emergency Medical Kit—So That You're Never Unprepared
Mishaps happen. It's easy to let loose and forget about being careful for a while when you're touring one of the most fun cities in all of America.
You could fall down or start feeling nauseous. The best way to not miss out on any of the fun is to be prepared.
Carry a small emergency medical kit in your backpack with bandages, sanitizers, pain-relief meds, and topical ointments to provide instant relief in case anything does happen.
Intrigued? Come down to Orlando, Florida, and experience all the fun for yourself! Let our team at Blue Travel help you make the best of your vacation at our luxury vacation rentals.Got a couple of months before the trip? No worries! Book ahead for 2021 by visiting our website.