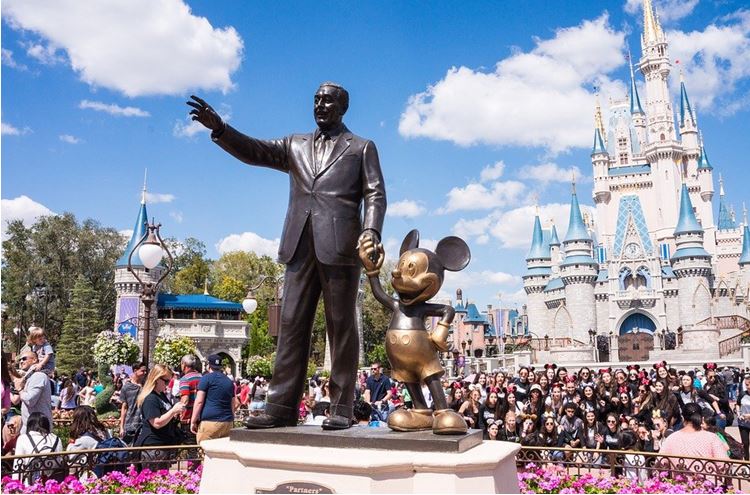 Although most of us prefer to have a handsome budget for any vacation with the family, it doesn't always have to cost a fortune.
Despite what media influencers might have you believe, there are plenty of ways to have all the fun at any destination without going over your budget.
Staying within a set budget doesn't mean that the quality of your holiday experience has to suffer. The trick is to plan wisely and allot resources and monitor every penny you spend carefully.
Avoiding any needless expenses can be key. You can take certain steps ahead of your vacation that will bring down your costs by hundreds easily; here, we have mentioned a few.
1. Plan ahead of time
Almost every theme park you wish to visit in Orlando offers a pre-booking option. The price of these tickets is likely to be much more affordable than if you would buy them at your visit.
Aside from theme parks, the accommodation you choose for your stay can be pre-booked months in advance.
Visit Blue Travel and have a look at our extensive accommodation options, including vacation homes, villas, and resorts in Orlando.
We offer bookings for months in advance and will have your vacation home ready and prepped for you ahead of your visit.
2. Visit during off-season
It's not just Orlando, most tourist destinations are bound to cost extra in peak tourism season. Planning a vacation in Orlando for February or September is most likely to cost you much less.
It's mainly because of the lack of competition among businesses due to low tourists' demand in these months.
The costs for tickets, accommodation, and even restaurants are likely to be lower during these months. Aside from the costs, you're likely to experience way less waiting time for most of the tourist attraction places and have a much better vacation as a result.
3. Buy multi-day tickets
When you book your visit to Orlando theme parks in advance, we recommend you buy multi-day passes instead of single-day ones. This doesn't mean you'll have to visit the parks multiple consecutive days in a row.
You can use a multi-day pass for a period of 15 days, giving you plenty of room to fit around the rest of your vacation itinerary. Choose a 5-day or a 7-day pass, depending on the length of your vacation.
4. Prep your meals
The obscene amount of money that is charged for food items in most theme parks is likely to put anyone's budget out.
Disney and Universal allow visitors to bring food items with them into the park. We suggest every visitor take advantage of this rule and save on extra costs.
When you book a vacation home in Orlando, you have access to amenities like cooking space and kitchen appliances.
This allows you to easily cook for yourself and your family every day, saving you from paying through the nose at theme parks.
5. Buy souvenirs at the end
When vacationing with a big group of family members, it can be hard to keep track of all the expenses in total.
Souvenirs can account for a huge chunk of these expenses and should not be bought on impulse.
When you wait till the end to buy souvenirs, you will likely purchase less and save a lot of money doing so.
Use whatever money is leftover by the end of your vacation to buy souvenirs instead of disturbing your vacation budget for it.
Avoid theme park gift shops for buying souvenirs; instead, go to local souvenir shops later to purchase them for a fair price.
Once you have visited all the destinations on your itinerary, you'll also have a better idea of what souvenirs are essential and which are a needless impulse buy.
6. Save on commute
There are two main ways you can save money on commute. The first is to spend gas money wisely.
Try not to fill up your tank from gas stations closer to the airport, as they often charge up to 60% higher prices than the rest of the city.
The other way to save on your traveling expense is by booking accommodation close to the theme parks you wish to visit.
Buy a vacation home close to Disney at Blue Travel and save yourself from the added expense of gas and extra commuting time. 
You can also use the public bus service, which will cost you as low as $2 per person.
When you plan to go site-seeing the local areas, architecture, and artisanal shops, choosing the bus service can offer an entirely authentic local experience as well.
7. The Orlando Explorer pass
By purchasing the Orlando Explorer pass ahead of your vacation, you will be able to save a significant amount on entry costs for various tourist destinations and parks.
Buying this pass does not limit your options, as it allows you to visit up to 5 destinations at a discounted price.
You can gain entry at a discounted price at Gatorland, The Icon Park, and many others with your Orlando Explorer Pass.
8. Look for free experiences
Most of the vacation experiences in Orlando are costly, but there are many experiences you can have throughout your visit that can come absolutely free.
One of our highly recommended outdoor shopping sites is Disney Springs, which has no entry fees.
Exploring the downtown areas is also an experience you can enjoy free of cost and a great way to discover the city's historical culture.
In addition to external destinations, you can choose a resort in Orlando that comes with parks, play areas, and numerous other outdoor and indoor activities.
Visit Blue Travel and discover your options for resorts and Orlando vacation homes equipped with various amenities to have the best vacation on a budget.