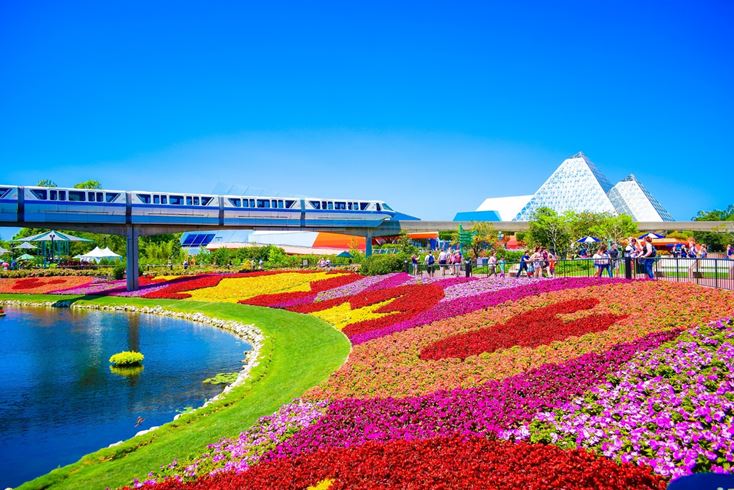 Orlando maybe known for its abundance of theme parks, vacation homes, and luxury resorts, but it's so much more than that. Spring in Orlando is all about festivals and events that you can enjoy with the entire family.
Here are some spring events to lookout for when in Orlando.
Mardi Gras
Universal studio's Mardi Gras 2021 is all about International Flavors of Carnaval, a global food fest.
You'll be surrounded by cuisines and entertainment inspired by global Carnaval celebrations and be in awe of all the magnificent colors, cultures, and traditions coming together in one place for a spectacular show.
You can eat your heart out with all the fantastic cuisine and dishes you've wanted to try but never got the chance.
Mardi Gras is the perfect festival for all food lovers and anyone willing to expand their palate with delicious food, beverages, and desserts from all over the world. Entertainment, music, food, and fun, Mardi Gras has it all!
Strawberry Festival
It's an 11-day strawberry event where you can enjoy all things strawberry. Some world-famous strawberry desserts such as strawberry shortcakes, strawberry pies are all served at the festival.
You can take part in strawberry-themed contests and fill your heart to the brim.
At this point, we've typed strawberry so many times it doesn't even feel like a word. And once you're done with the festival, you'll probably feel the same.
Film Festival
Watch all your favorite movies online or in-person, thanks to the Florida Film Festival.
With screenings of over 160 films from all over the world, you're sure to enjoy and discover new movies and genres to delve into further.
It's an excellent opportunity to support independent movie artists and catch up with old forgotten movies.
Winter Park Sidewalk Art Festival
Founded in 1960, the Winter Park Sidewalk Art Festival celebrates its 62nd year. It's one of the oldest and most prestigious art festivals in the country, featuring hundreds of artists displaying their work and artistic creations.
If you're interested in hand-made paintings, sculptures, and jewelry, be sure to check out the festival.
International Flower & Garden Festival
Lastly, live your garden fairytale fantasies with the International Flower and Garden Festival at Disney World.
From breathtaking garden and flower exhibits to scavenger hunts,specialty dishes, and desserts to live music entertainment, Disney World's festival knows how to make Orlando a fun-filled experience for you and your family.
Are you planning a spring trip to Orlando to enjoy all the fun festivals? Stay with us.
At Blue Travel, we offer exceptional vacation homes and resorts at great prices.
Our rental properties are well furnished and equipped to give you a feeling of the comfort of home while you're away from home.