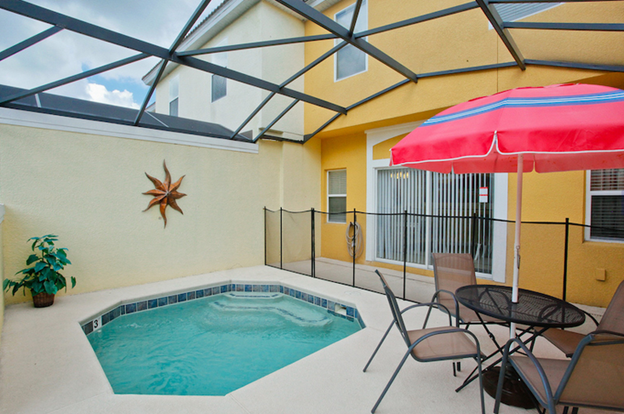 Disney World is truly one of the most magical places on earth, making it one of the top choices for a family or friend vacation. And you might be tempted to stay in one of the many onsite resorts available to guests and visitors because of the convenience and charm.
But you might be better off choosing a private, offsite accommodation, such as our vacation rentals and homes near Disney.
Not sure why staying offsite is a better choice for you? Here's what to consider:
1. It's a lot more cost-effective to lodge together
Instead of booking individual rooms across various resorts (depending on everyone's budget) and being split up, or unable to hang out, it's better to share accommodation.
Our primary vacation home can fit up to 12 people, making it ideal for families and groups to stay in, allowing you to split costs of renting them, and of course, having more time to spend together!
2. Everyone can stay within reach of each other
Speaking of spending time together, it's not really a family vacation if you can't even hang out together.
Offsite accommodations such as ours allow groups that are traveling together to be within close reach, so you can always spend time hanging out in the living rooms, lounges, watching t.v. or head to each other's bedrooms.
There's nobody but you and your loved ones here, so there's no invasion of privacy, and everyone is free to be as they are.
3. You have more cash to spend on other things
Let's be honest, the Disney experience costs a pretty penny, and while you don't need to cut back and deprive yourselves, it helps to have spare cash for attractions, shopping, souvenirs, and even trying some of the world-famous Disney snacks.
4. Extra magic hours can work to your advantage
While staying onsite gets you to access extra magic hours for parks, being offsite lets you benefit too. While people are busy heading to parks that offer them, you can go to other parks that will be empty.
This is a useful pro-tip shared by a travel blogger, and we think it's genius advice! You get minimal crowds, shorter lines, more fun.
5. Lots more private amenities that are all for you
Apart from privacy and space itself, you'll have access to private amenities too. Our homes come with a range of features, including incredible architecture, swimming pools, and no crowds!
You can safely swim, relax, get a mid-day nap, have lunch, and unwind before you hit the rides again, or come home to a quiet, peaceful, and most importantly, empty home at the end of a busy day.
There are plenty of more perks to living offsite, and more specifically, living in our homes. Book your vacation rental withus or get in touch to know more.