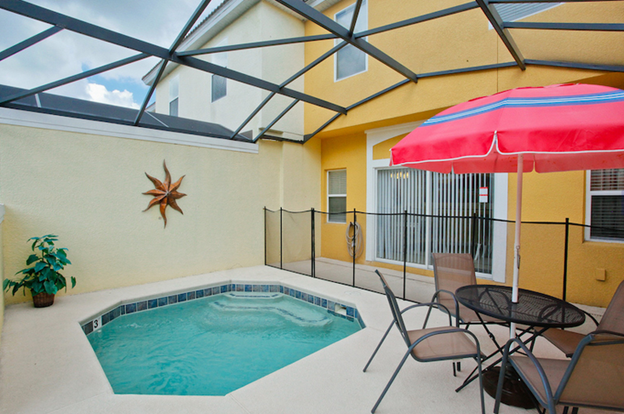 For many people, a rainy day can be one of the most stressful things to deal with on vacation.
Most outdoor places shut down and the fear of the weather worsening can make it difficult to plan a concise day without worries.
However, letting rain cause you to have a dull day is not the way you should go about your holidays!
Instead of sulking around your hotel room while staring out the window, here are some fun rainy day activities you can indulge in on your trip to Orlando.
Animal Kingdom
Many people tend to avoid theme parks during a rainy day, especially Disney World's Animal Kingdom.
And instead of joining the crowd, you should take full advantage of this opportunity to visit a less crowded indoor park with your family.
While everyone gets to witness the animals soaking up the sun, you can have the unique opportunity to have a look at the adorable animals enjoying the rain.
Unlike their domesticated counterparts, wild cats like tigers love getting soaked in the rain, and it would be a joyful sight to capture on camera!
Wall Crawl
Pulling your camera out during a rainy day to snap an Insta-worthy picture can be a chore!
Getting your device wet or making weird unflattering faces while u try not to let the rain get into your eyes.
Instead of missing out on cute pictures for a day, why not dedicate your entire day to snapping the most photogenic pictures at the Wall Crawl?
With whimsical and creative backgrounds and props, you can take quirky and silly pictures that make for a good time and even better pictures, and it's all indoors so no getting soaked in the downpour.
A Lazy Day In
Sometimes kicking back and relaxing during a rainy day isn't all that bad, especially if you're staying in a luxurious vacation home in Orlando!
While you would be confined to your bed in a hotel room, vacation homes have private pools and other amenities that you could enjoy.
Instead of lounging in the hotel lobby, wait out the downpour in your very own hot tub when you book a luxury vacation rental from us at Blue Travel.
We accommodate couples, friends, and families! Just book a vacation rental that works best for you here.