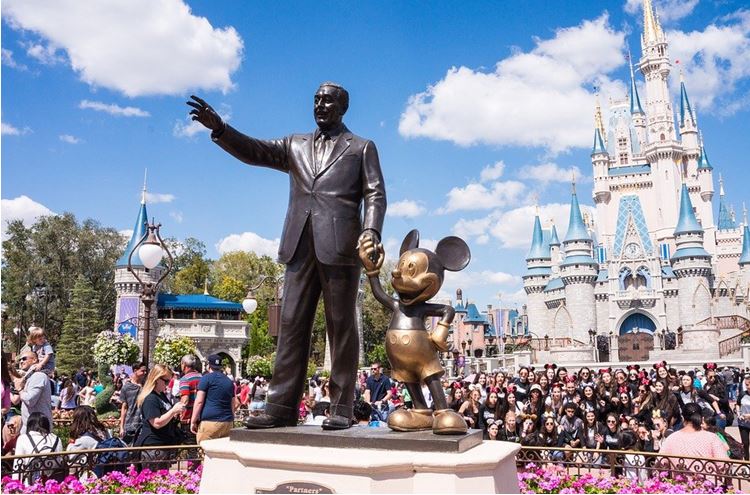 The US is one of the tourist hotspots of the world. Orlando, in particular, is home to many theme parks and tourist attractions. It set a record back in 2018 for receiving 75 million annual visitors!
COVID-19 dramatically reduced attendance in tourist locations all over the world. Despite this, the Magic Kingdom in Walt Disney World was the most visited theme park in the world, with nearly 7 million visitors in 2020!
If you're gearing up to visit O-town this fall, here are some of the best places to visit!
Magic Kingdom
The Walt Disney World Resort contains four theme parks, one of which is the Magic Kingdom Park. The Magic Kingdom itself is divided into six parts, each with its own specialty.
Attractions that first started in 1971 are still operating and accomodating tourists. They're nostalgic for adults and a brand new thrilling experience for younger people.
There's a festival of fantasy parade, where magnificent floats and Disney characters walk down the street. It features dance performances and music as well; you better not miss any of this!
The Happy Ever After is the most mesmerizing firework show you'll ever experience. It concludes your day at the theme park with classic Disney magic.
SeaWorld
SeaWorld allows you to see various species of marine life. Stingrays, orcas, beluga whales, dolphins, and even sharks, have their enclosures; SeaWorld has the most extensive underwater viewing tunnel for tourists.
SeaWorld is home to Orlando's fastest and longest rollercoaster, Mako. On top of meeting marine life, you can have regular theme park fun with the thrill rides like Mako and Ride Infinity Falls – the world's highest rapid river drop.
Universal Orlando Resort
Universal has the wildest rides. It has been adding new rides almost every year for a few years now. From The Wizarding World of Harry Potter to Transformers, you'll find every kind of ride at Universal Orlando Resort.
The Halloween Horror Nights is a special event that begins once the park is closed. You can experience the most horrific haunted houses, see the craziest parades, and much more.
Universal's Volcano Bay is a water park with thrilling rides and calming rivers. Even the food and drinks here will make you feel like you're at a tropical resort.
There are many more places to visit in Orlando, so make sure you rent a vacation home central to all these attractions.
Here at Blue Travel, we offer plenty of Orlando resorts, top vacation homes in Orlando, and vacation rentals near Disney for you to choose from. Feel free to contact us for more details.